Traveling for free is easy! It only takes a few moments to understand the process and to come up with the ideal strategy for your travel plans.
How To Travel For Free In 6 Easy Steps
To save you some time, this post is mainly meant for U.S. residents based on the available credit card bonuses. Depending on your country, results may vary.
The system works like this:
You apply for the credit cards that give you frequent flyer miles as a sign up bonus (hotel points are also options)
When you receive the card, you have to spend money unlock the bonus (typically $3000 in 90 days). The are also tricks on how to "manufacture spend" so that you can spend $3000 on your credit card, but actually only spend $290 in transaction fees to unlock your bonus.
Once you have your miles/hotel points, find award availability for your destination and book it!
That's it. If you apply for credit cards starting today then again in 3 months and again another 3 months after that, you should have enough miles to go anywhere. I'll go into greater detail.
Prerequisite: Good Credit
You need good credit to get approved for credit cards. Scores over 700 across all three credit bureaus can typically get approved for almost any credit card. That's for personal and business credit cards.
If you don't have good credit, take the time to build your credit up! Within a year you can have a score of 700+ with the right steps. Look out for my other ultimate guide on that.
1. Set your destination or goal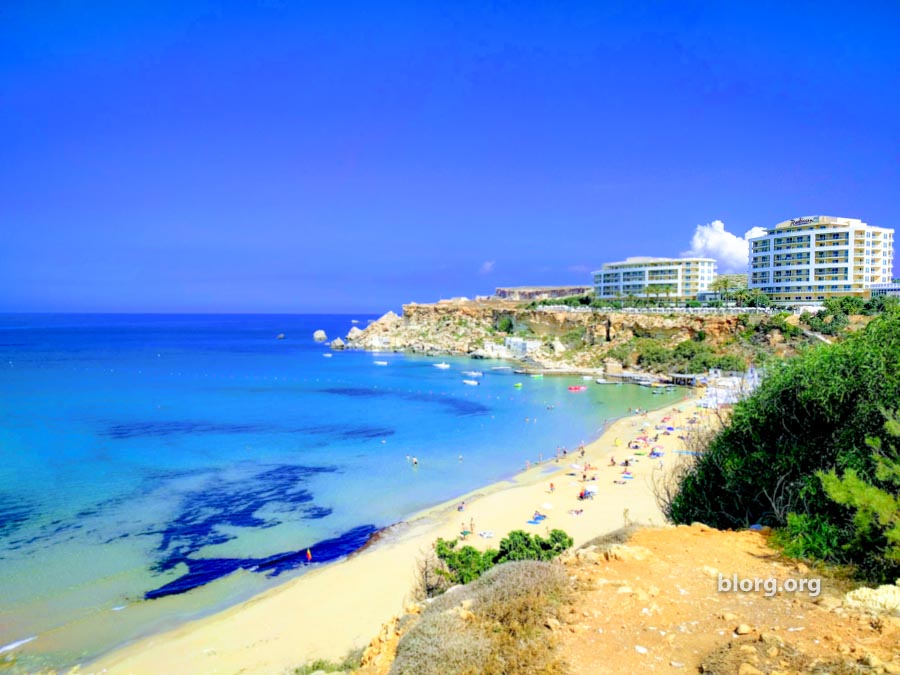 Are you looking to travel to Hawaii for a week or Bali for a month? Think about what you're looking to get out of your trip and design a strategy for it. In this example, if you're from the United States you'll need much more frequent flyer miles to get to Bali than Hawaii. But the trade off is that Hawaii is much more expensive. You could spend a week in Hawaii for about the same price as a month in Bali.
2. Find out which credit cards will help you achieve that bonus destination/goal*
Credit cards will give you bonuses in frequent flyer miles, hotel points or cash back. You just have to know which one is right for your specific plans. Of course premium credit cards come with a premium fee, but the introductory bonus almost always outweighs the fee.
If you're planning on being in Bali for a month, most hotel points credit cards will not be enough to cover those costs. But a cashback credit card in this situation would work better since you can use the cash bonus to book a hotel.
Funny coincidence though, you could stay in Bali for 25 nights based on just one credit card. Look for this info at the end of the post.
If you have a destination in mind, check out awardhacker.com to find out which miles will get you there the cheapest. Then find credit cards that will get you those miles! If your looking for hotels that you could book with points at your destination, I recommend using awardmapper.com.
3. Apply for those credit card and if approved, complete the required bonus spend
It's not always easy to get approved for credit cards. You need good credit, typically with a score over 700. But if you get approved, the bonus spend is required. A typical example is spend $3000 in 90 days of approval and you'll earn 50k frequent flyer miles.
If you need to spend $15000 to achieve 5 credit card bonuses, by no means should you actually spend $15000! There's a popular trend called "manufactured spend" where you pay small fees to spend money on your credit card but actually get the money back. Here's a few tricks:
Buy Visa/Mastercard gift cards and then cash them out for a check. This is popular but I don't do this because I get denied too much by cashiers.
Pay your mortgage, rent, or student loans. When I paid my mortgage, I did that with a credit card through Plastiq.com but of course it incurred a small fee. Rates can vary during promotions but you can expect 1.9-2.9%.
PayPal! This is the absolute easiest way for myself. I send $15000 to a person I trust, PayPal charges a 2.9% fee which is $435. The person I trust then sends that money back to me via bank transfer (like Chase QuickPay). I then payoff my credit card bills.

That translates to you paying $435 to achieve 5 credit card bonuses. If each card was worth 50k miles for $3000 spend, that's 250,000 frequent flyer miles. Roughly 3 one-way business class flights anywhere in the world or 4 roundtrip economy flights anywhere in the world. That's an amazing deal for $435.
But what if I don't get approved for the credit cards? It's possible due to two reasons: (1) your credit score disqualified you or (2) you have too many recent credit card inquiries.
The solution for a low credit score is to improve it. If you want to understand how to get a good credit score, I highly recommend checking out SlyCredit. They can help you build a credit history quickly by getting you added to a tradeline. That's just credit card piggybacking, but works incredibly well!
4. Check your points
A week after your credit card statement closes, verify you received the bonus. Typically it takes about a week after your credit card statement closes to see your points become available. If you get crazy with this, you'll have a lot of frequent flyer accounts. I use awardwallet.com to keep track of everything.
5. Look for flight/hotel availability
If you choose cash back, then you're done. You just got free money! Cash back is great, but I normally squeeze out much more value using frequent flyer miles and hotel points. For hotel award availability you can search directly with the hotel. For airlines, it gets tricky.
Airlines are typically split into three major alliances. OneWorld, Sky Team and Star Alliance. These major alliances are built up of different airlines from all over the world. Each alliance can take you almost anywhere in the world.
6. Don't have enough miles/points for your goal?
Go back to step 3 and apply for more credit cards 90 days after your last credit card application. This can be a long process but is about 1 hour of work/planning every 3 months.
Tips!
Keep your miles and hotel points organized with AwardWallet
Keep your credit cards monitored with Mint.com. I've linked all my bank accounts to this site and it notifies me of any suspicious transactions.
Most credit cards have an annual fee. Set Google Calendar notices a year from when you get the card to remind you to cancel.
When you get your credit card, the expiry month is the month you got the card. That helps make it easier to remember when to cancel at the end of your year with the card.
For Funz!
American Express frequently has Hilton bonus offers of 100-125k points if you sign up for their credit card and achieve the required spend. When you book 5 nights at a Hilton using points, the 5th night is free. Category 1 hotels cost 5k points per night. That means, 5 nights would cost you 20k Hilton Points. If you get the 100k point bonus, that's 25 nights at a Category 1 Hilton just for signing up for their credit card. There happens to be a Category 1 Hilton in Bali.