If you've never been to a Japan Owl Cafe, then this is your chance! Get up close and meet lots of owls at this Owl Cafe Osaka.
Located in the Namba area: Happy Owl Cafe Chouette.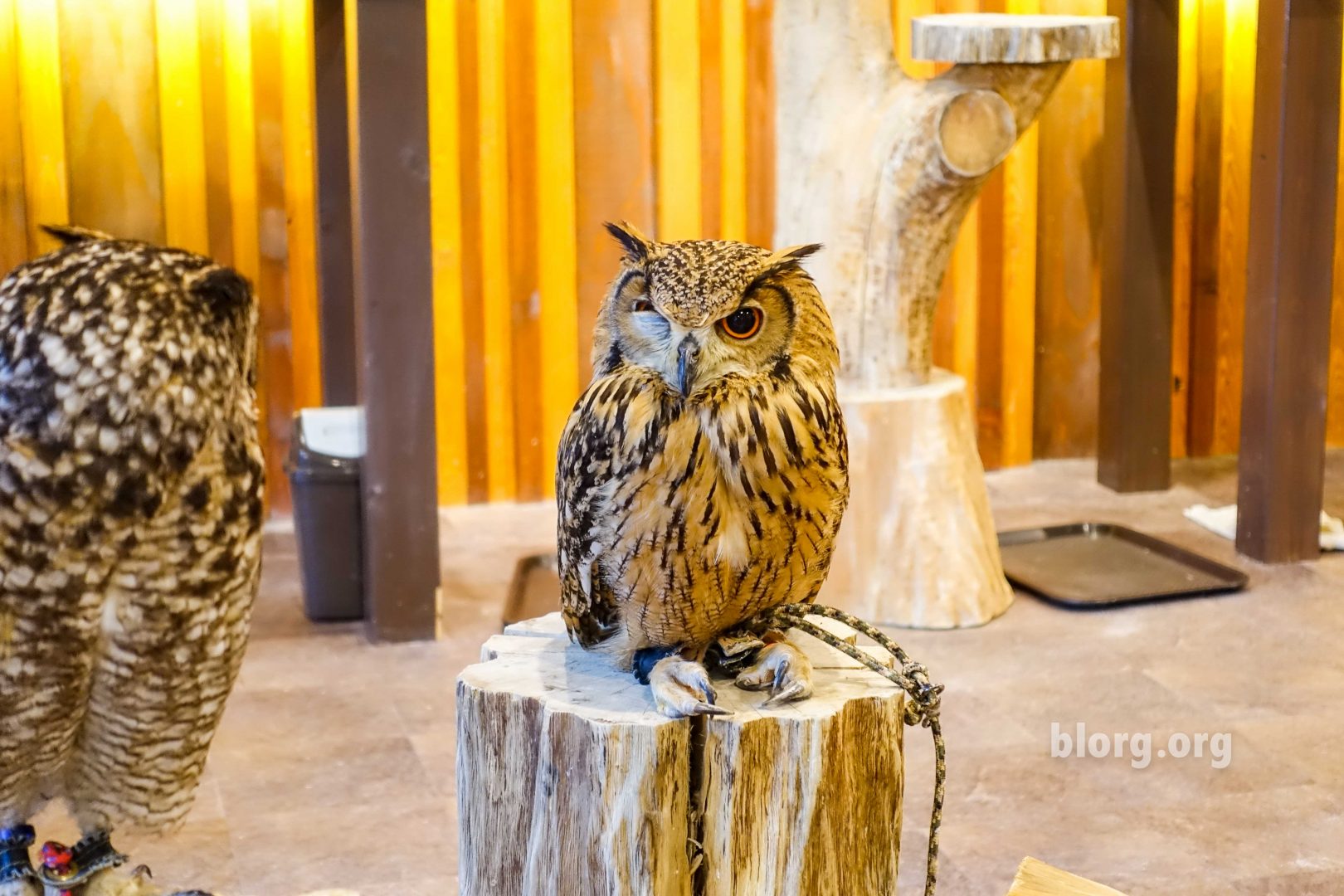 Owl Cafe Osaka: Unique Experiences in Osaka
While looking for fun things to do in Japan, I happened to stumble upon an owl cafe Osaka. With affordable pricing, clean facilities and lots of owls, visiting a Japan owl cafe makes for a unique and memorable experience.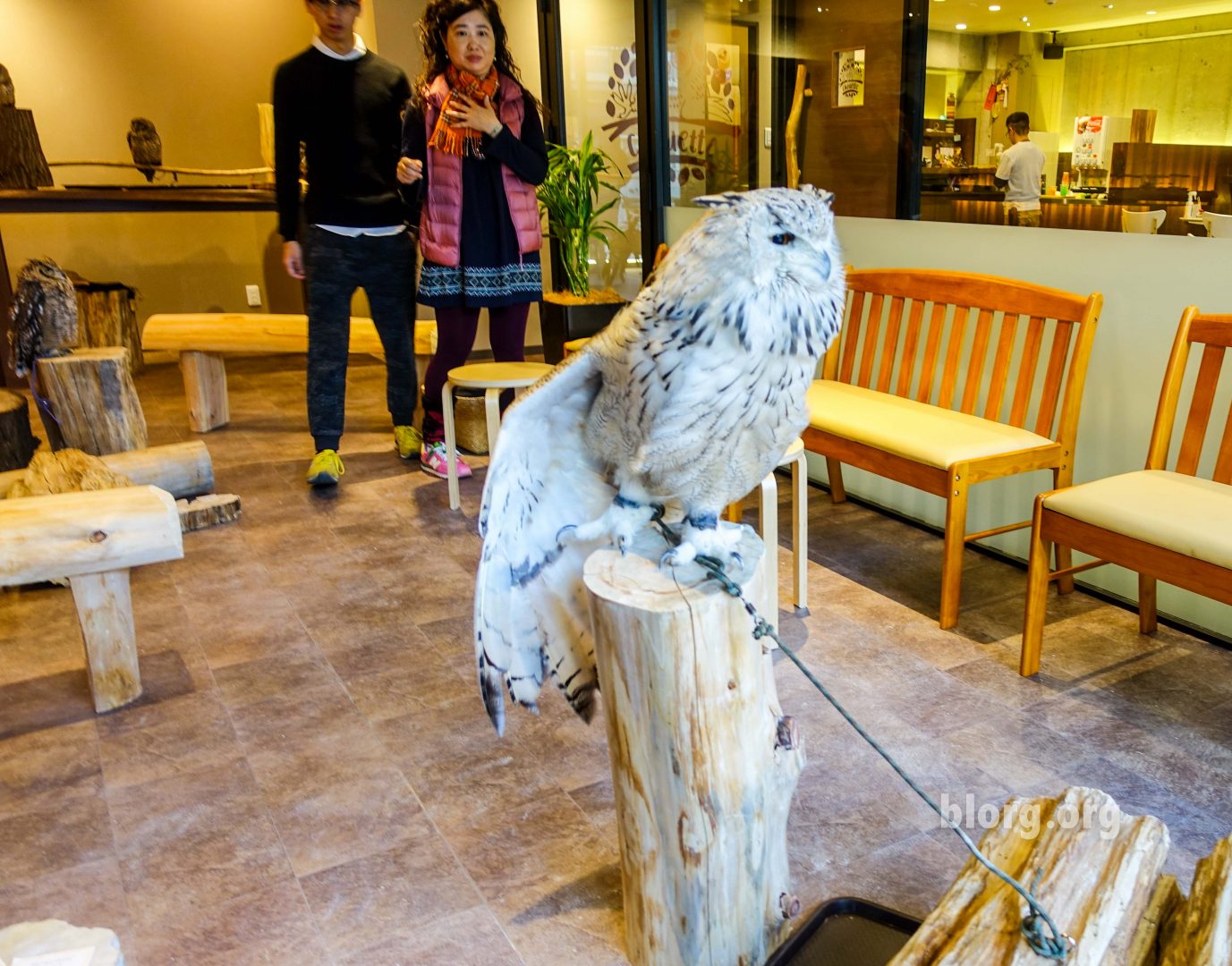 Finding Happy Owl Cafe Choutte: Owl Cafe Osaka Namba
Located by the northern end of Shinsaibashi, you can find Happy Owl Cafe Chouette. They will have signs outside to help spot this Osaka cafe.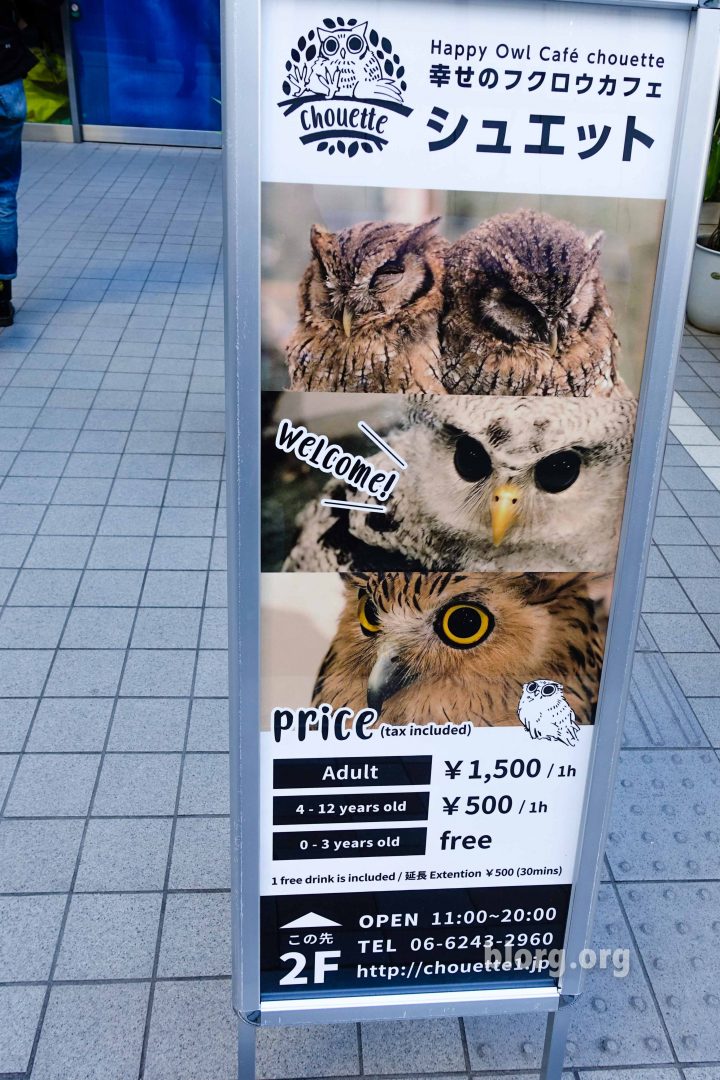 Then the exterior of the Owl Cafe Osaka Namba
Staircase towards this cute cafe in Osaka.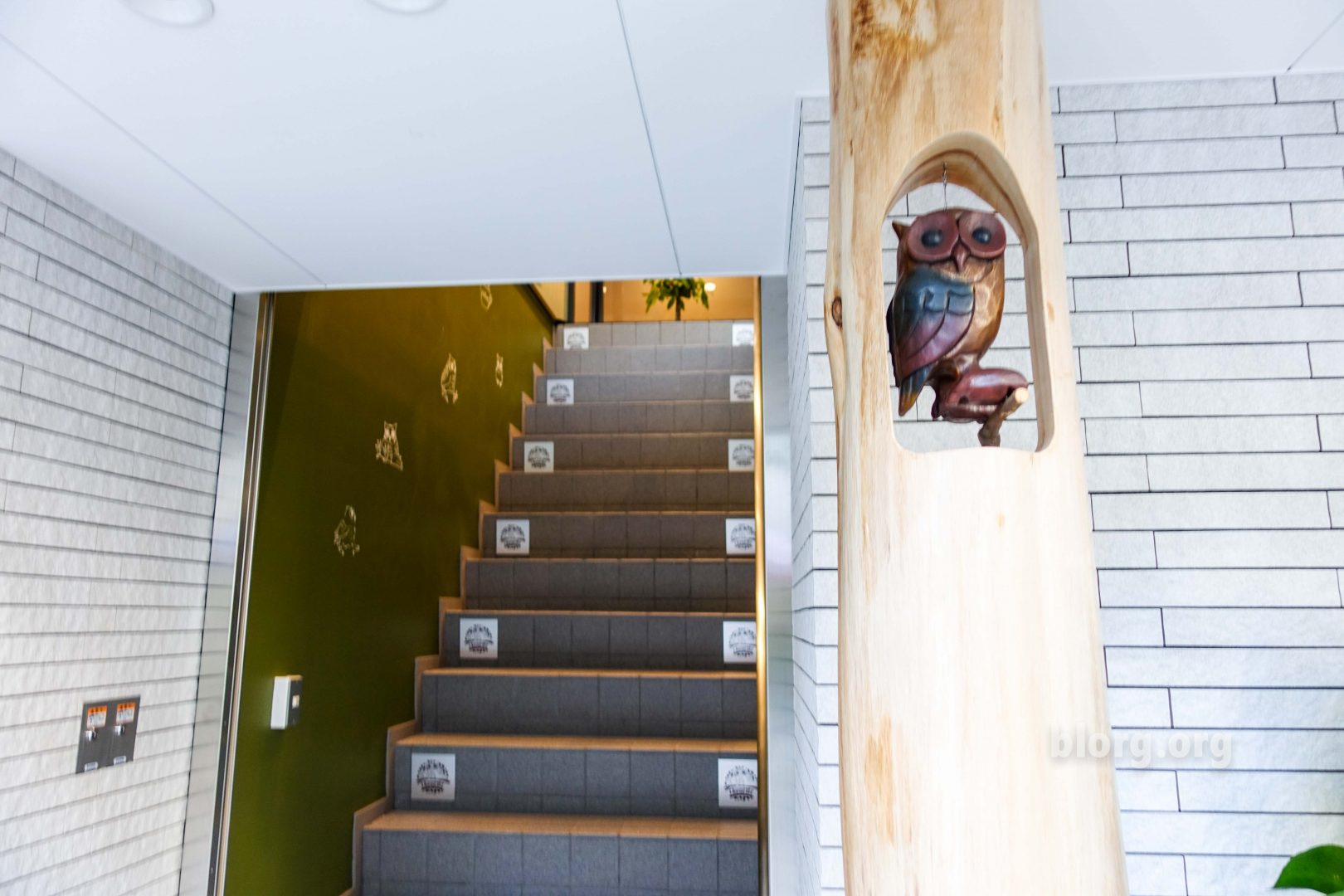 Inside The Osaka Owl Coffee Shop Experience:
Price: Owl Cafe Japan Osaka
The owl café staff did speak enough English (with an instruction card printed in English too) for us to get by. The price is 1500 JPY for 1 hour at the café and that includes one beverage.
They didn't have any alcohol but had a variety of tea, coffee and sodas. You can also extend your stay for 500 JPY for every additional 30 minutes.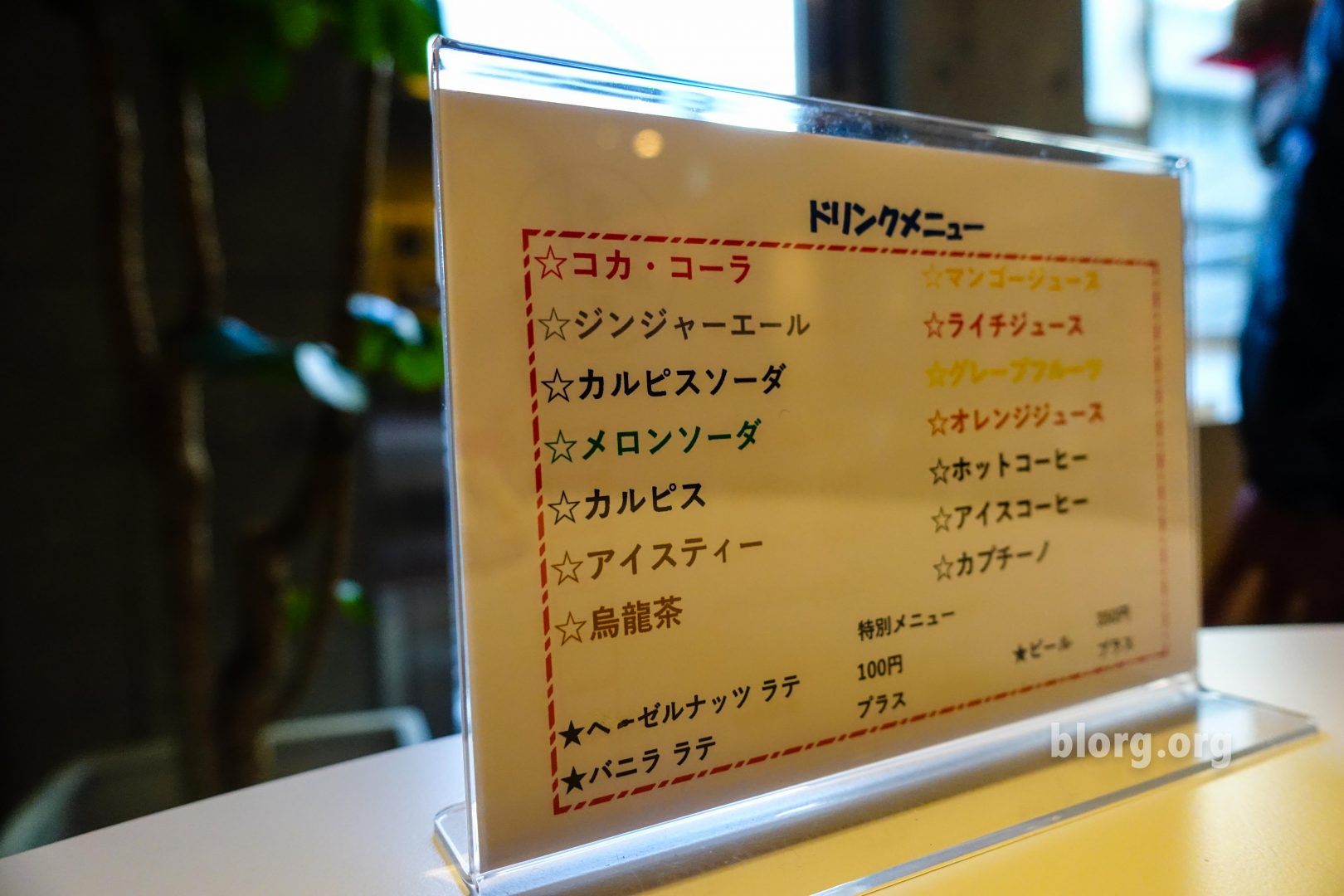 Owl Cafe Japan Rules
After paying the entry fee we were escorted to a table and presented a drink menu. After ordering drinks, we were presented the rules of the Owl Café through an English printout.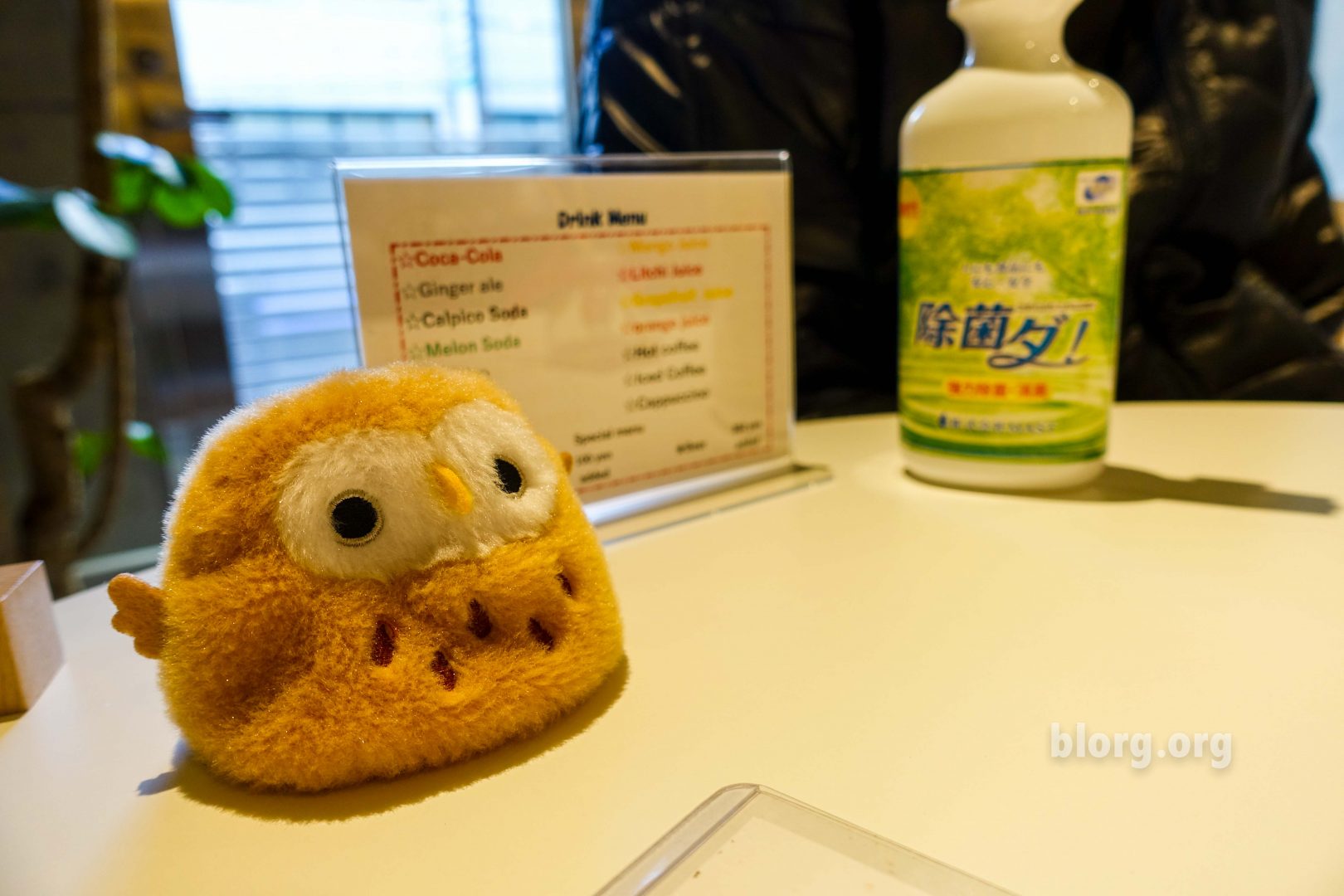 The first thing we were required to do was to sanitize our hands. This was of course to prevent the owls and other bar patrons from getting sick since we were all petting owls. It was intimidating at first since I didn't know what to expect being around an owl.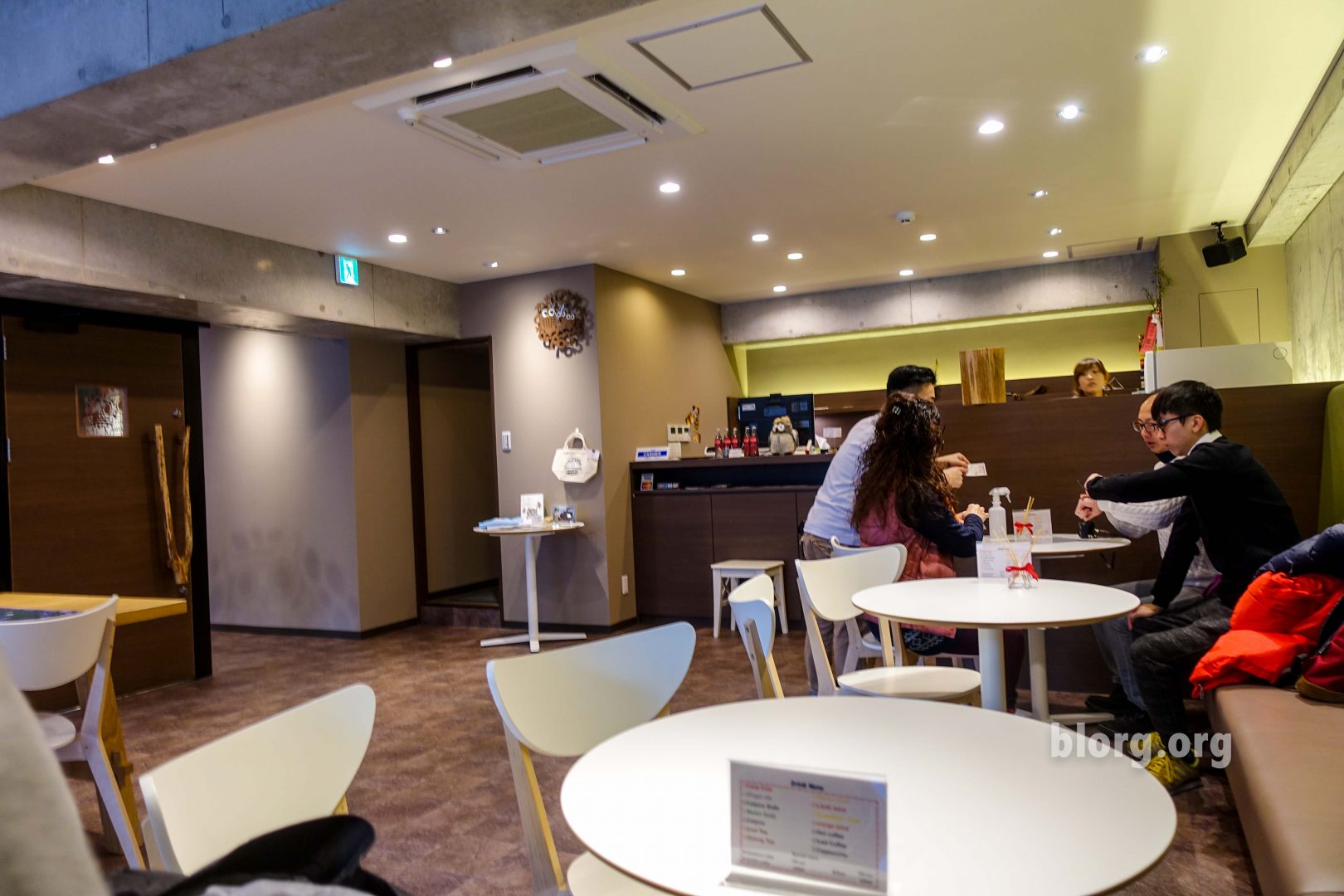 Their claws were very sharp and a lot of them didn't look too happy. It makes sense because owls are nocturnal and this was daytime. Wouldn't you be irritated if someone came into your home to take pictures with you at 3am?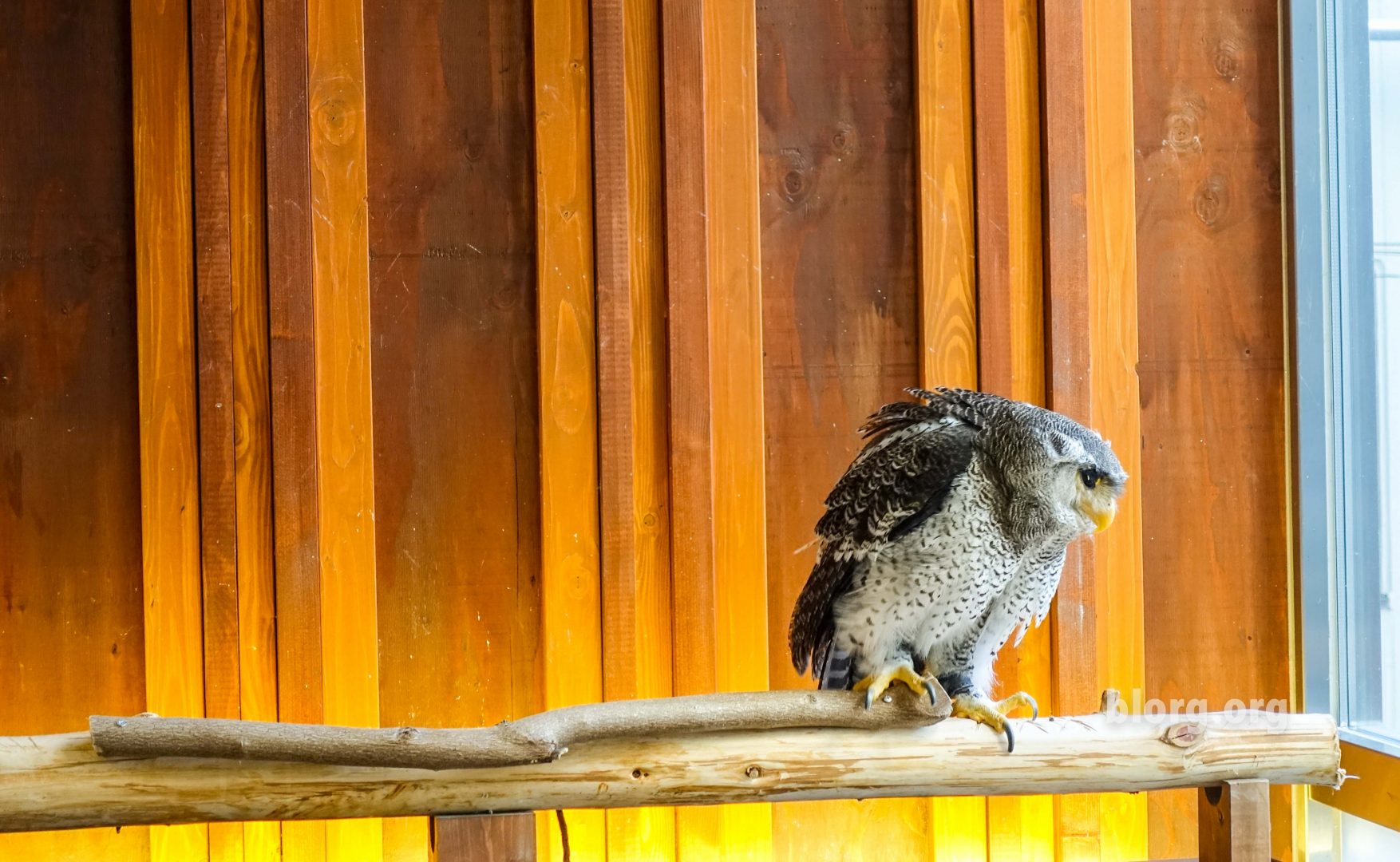 Owl Cafe Osaka: Cafe Side / Petting Owl Side
The owl cafe is split in to two side. One side is just for the cafe with no owls. The other side has all the owls. No food or beverages are allowed on the owl side. This is so the owl stay healthy and don't try attacking you for food. I suggest you comply with this rule.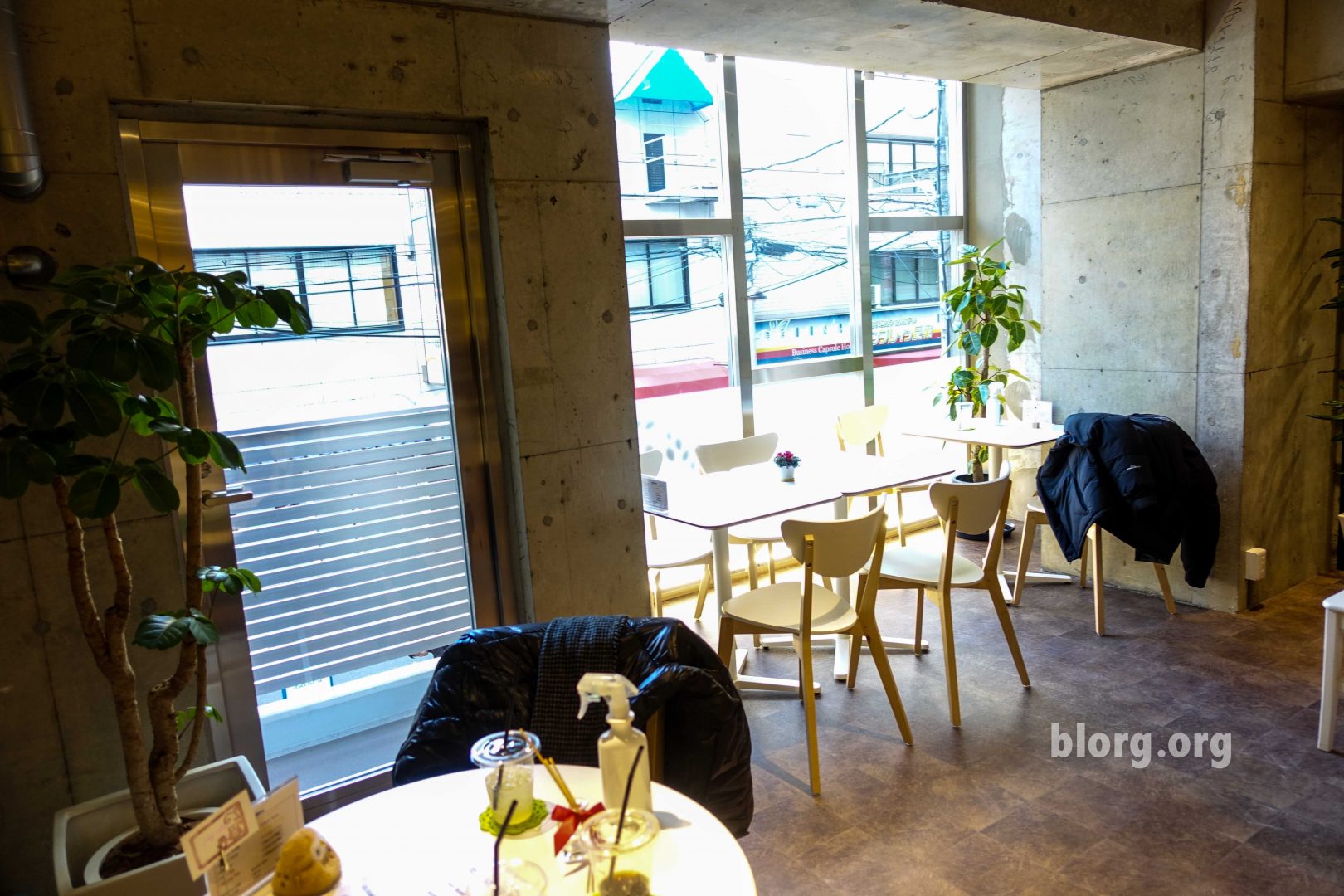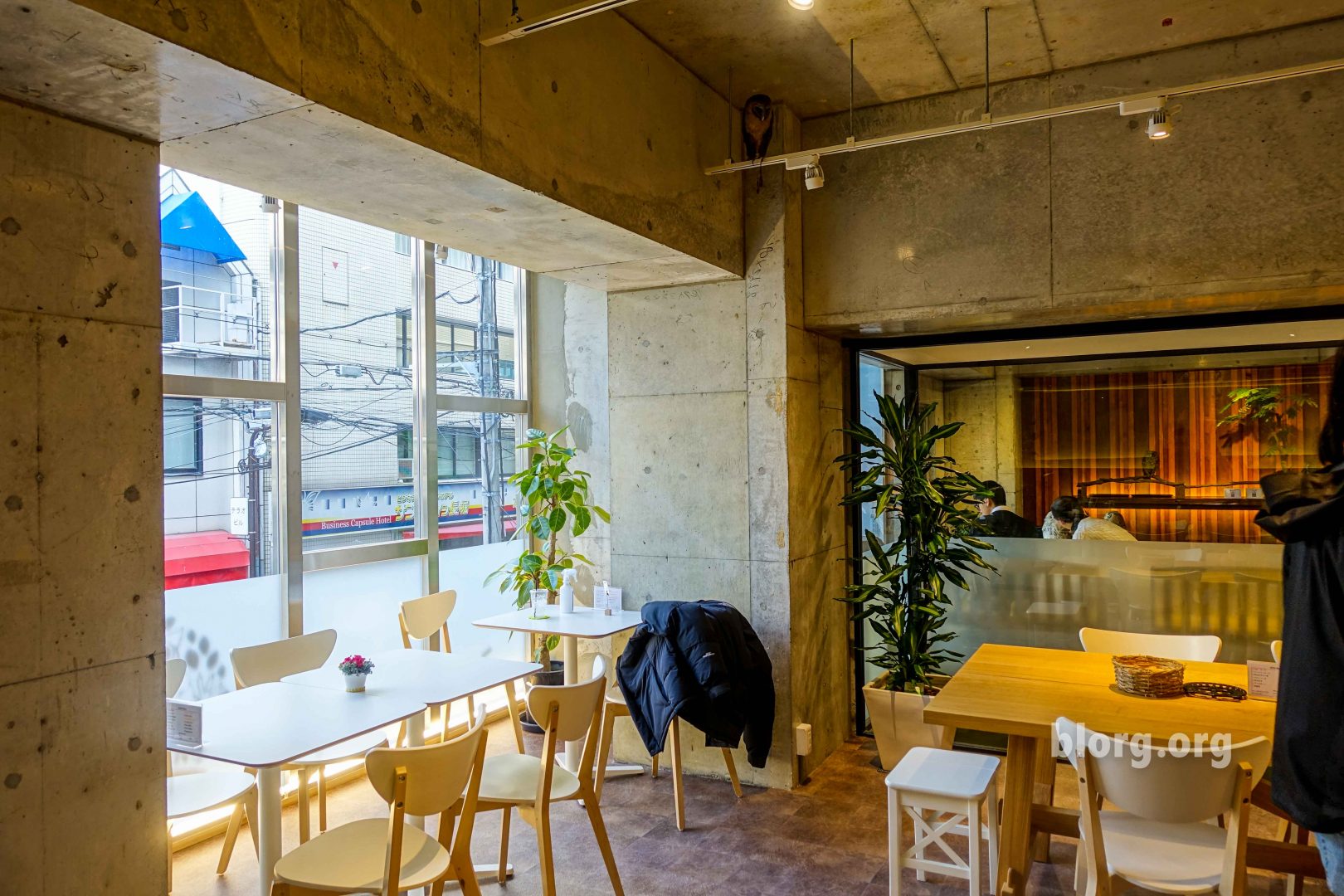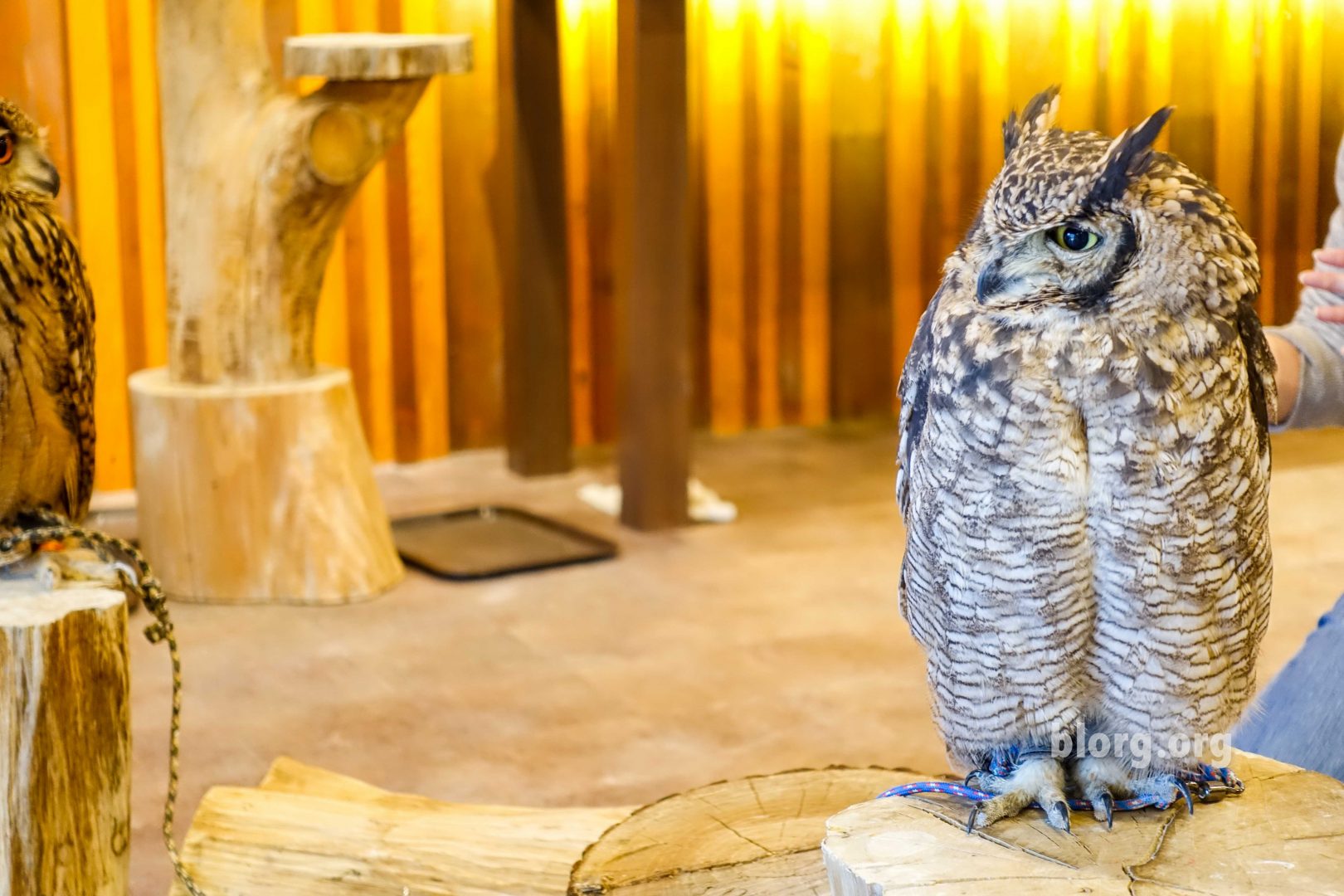 At all times, there is at least one owl trainer to make sure you don't get hurt by the owls. Just move slow and don't try anything crazy!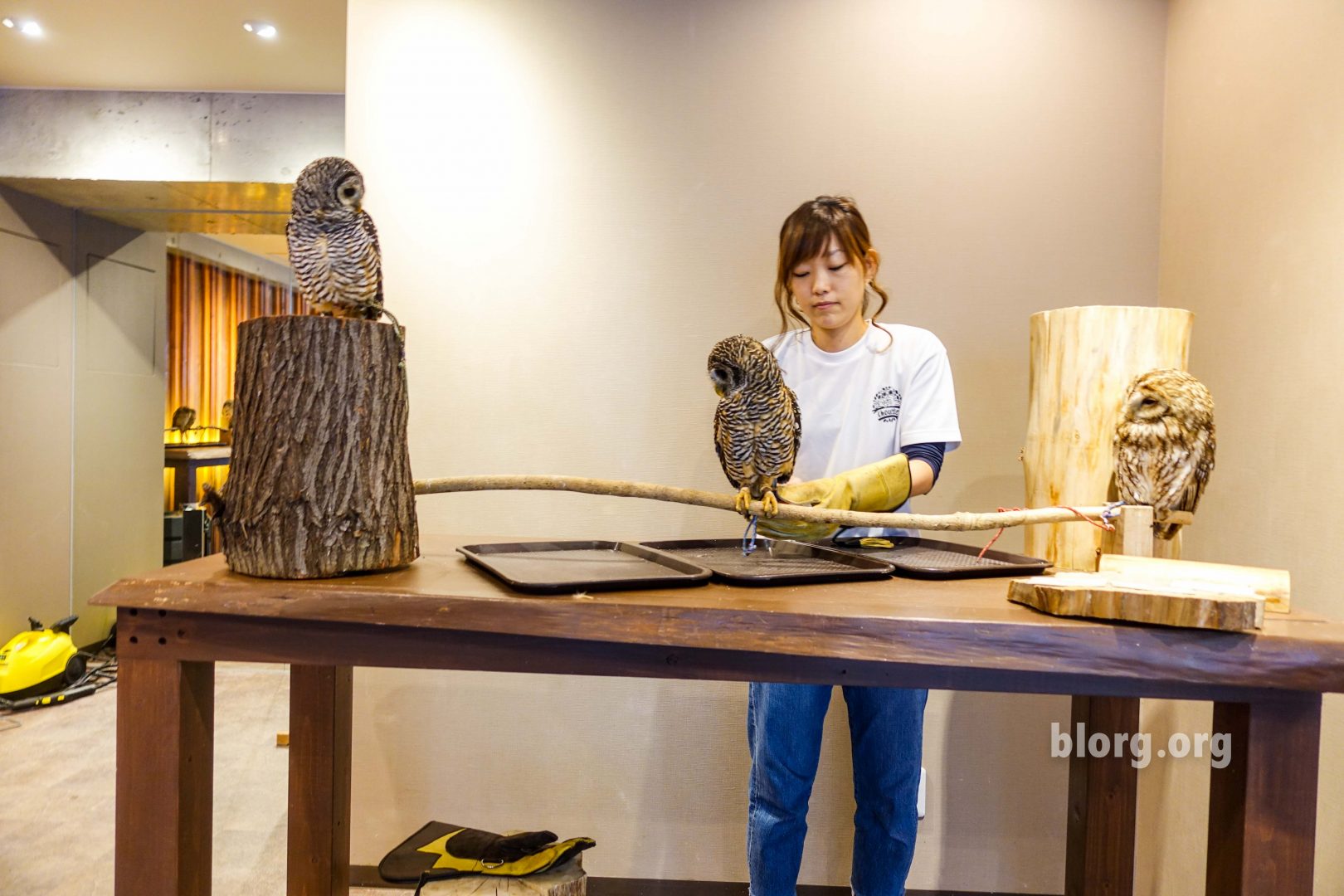 Owl Osaka: Petting Owl Procedures
The hostess showed us the proper way of petting owls. To pet the owl, gently stroke the beak from the top to the bottom of the beak while using the back of your finger.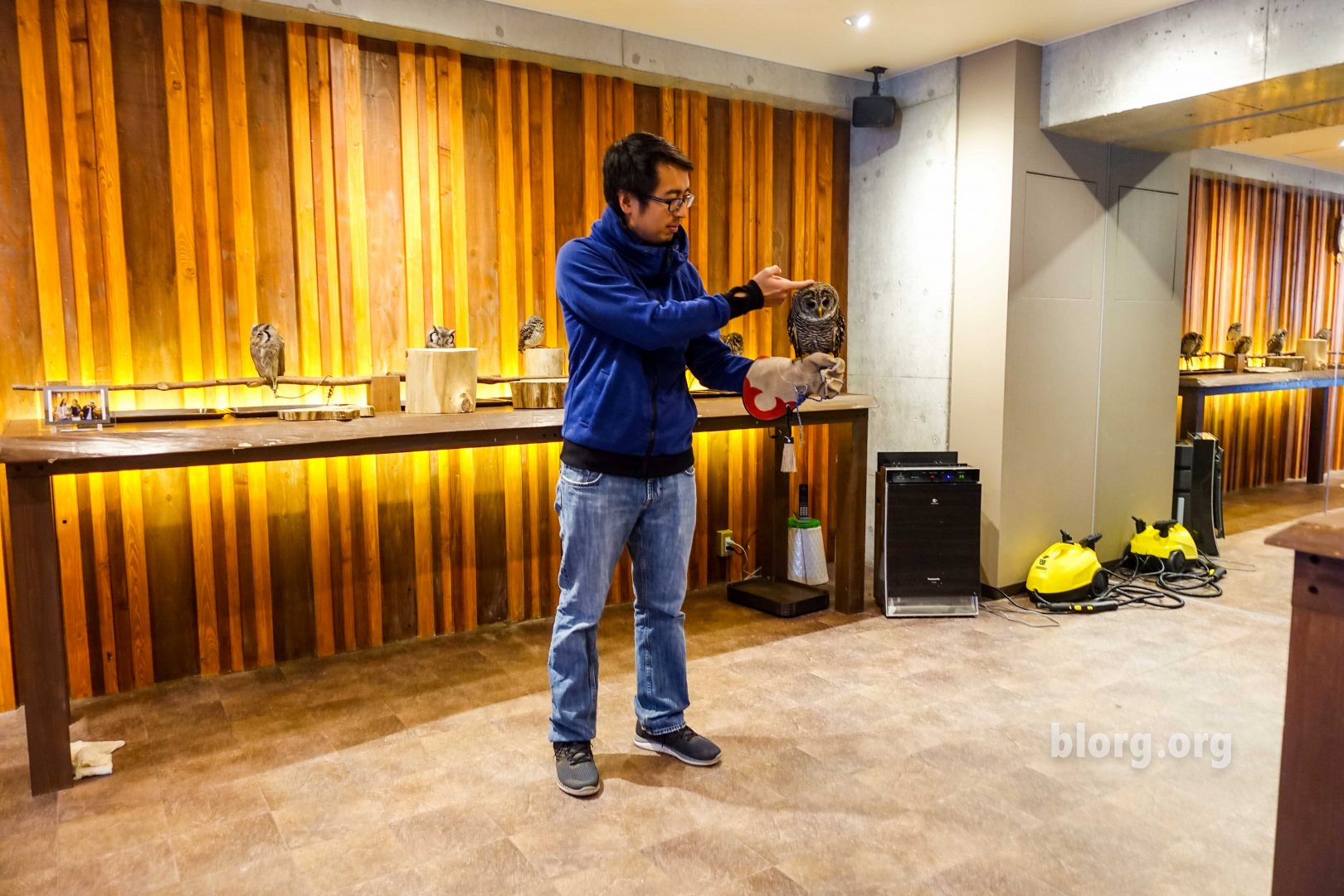 The owls did not like being touched anywhere else unless they were comfortable you. I guess I'm very similar. But, if you told me that I can pet an animal and only on the mouth, that sounds like you're trying to get me to lose a finger.
Fun Fact: Owl In Japanese is "Fukuro

"

Just a little Japan Owl Cafe language lesson. Owl in Japanese is translated to "fukuro."
Owl Cafe Animal Conditions
The birds didn't seem too stressed and mostly friendly, but they're nocturnal animals. Since the owl cafe is only open during the day, it's unnatural for them to be awake during the day. They should just keep it open at night and call the place "The Night Owl". I'm not sure how well business would do, but I like the name.
Owl Cafe Choutte Osaka Location
Address: Japan, 〒542-0083 Osaka, Chūō-ku, Higashishinsaibashi, 1-chōme−9−21 1921ビル
Fun Things To Do In Japan, Osaka
If you're looking for what to do in Japan, I'd highly recommend going to an owl cafe. And if you're looking for other things to do in Osaka, check out my list of 10 Fun Things To Do in Japan, Osaka. You could also check out my pages on all Osaka Things To Do.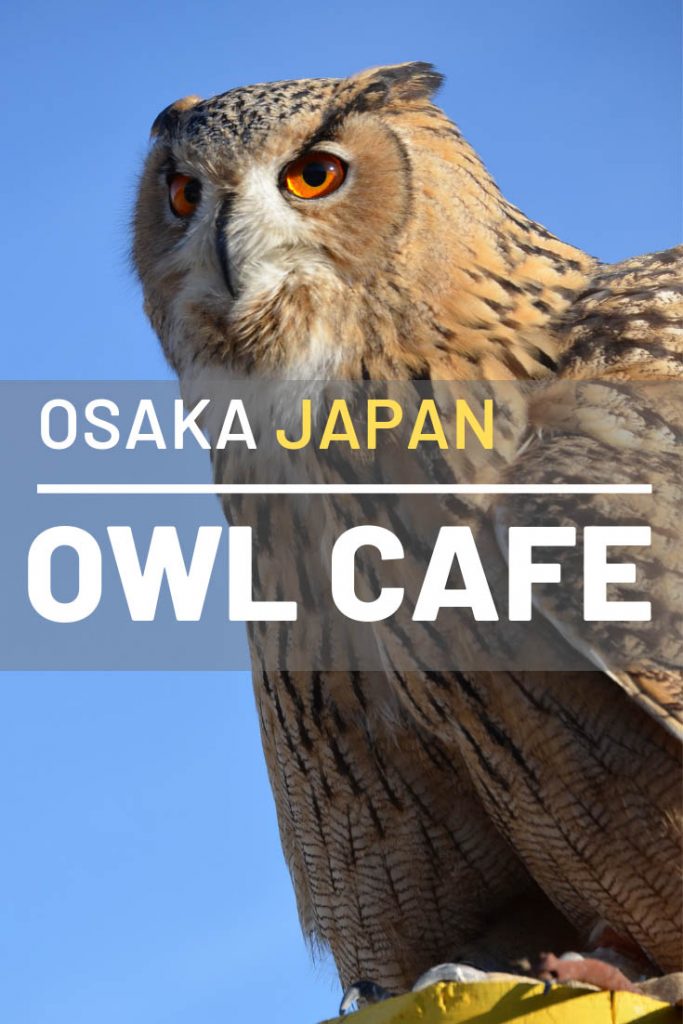 Conclusion
This was my first experience at an Owl Cafe Osaka. I was very apprehensive to pet the animals at first because THEY WILL BITE if you incorrectly try petting the owl. But, I succeeded in petting an owl while remaining uninjured!
Some of the owls seemed more friendly than others. Even though there was a small language barrier with the cafe hosts, they were very friendly and helpful! This cute cafe in Osaka is a must visit for any traveler passing by Osaka.
All the owls had Japanese names. If I opened up my own owl café in America I'd give all the owls names like: Whitney Hoot-ston. Her favorite song is "Owl always love you."
If you're interested in more animal related tourism in the Kansai area, you can take a day trip to Nara to meet deers.
Have you been to a Japan Owl Cafe? What did you think? Any other places with Osaka animals you recommend?