Oktoberfest in Japan is drastically different from Germany, but in a good way. 
Very late post, but I celebrated Oktoberfest in Yokohama in October 2017.  I've also celebrated Oktoberfest in Munich in 2015 and the experience was drastically different.
Every year in Yokohama they celebrate Oktoberfest on the grounds next to the Yokohama Red Brick Warehouse. Lots of tents are set up and there is a fee to enter. When you buy a beer, you also have to put a deposit on the glass for the beer (around 1000JPY). The cost of a 1/2 liter of beer was about 800JPY (can't remember exactly) but that made the cost of the beer 1800JPY! You are absolutely incentivized to clean up after yourself by bringing back your beer glass to get the deposit back. That causes the tables to be clear of empty glasses and the floor clear of broken glass. Clever move Japan.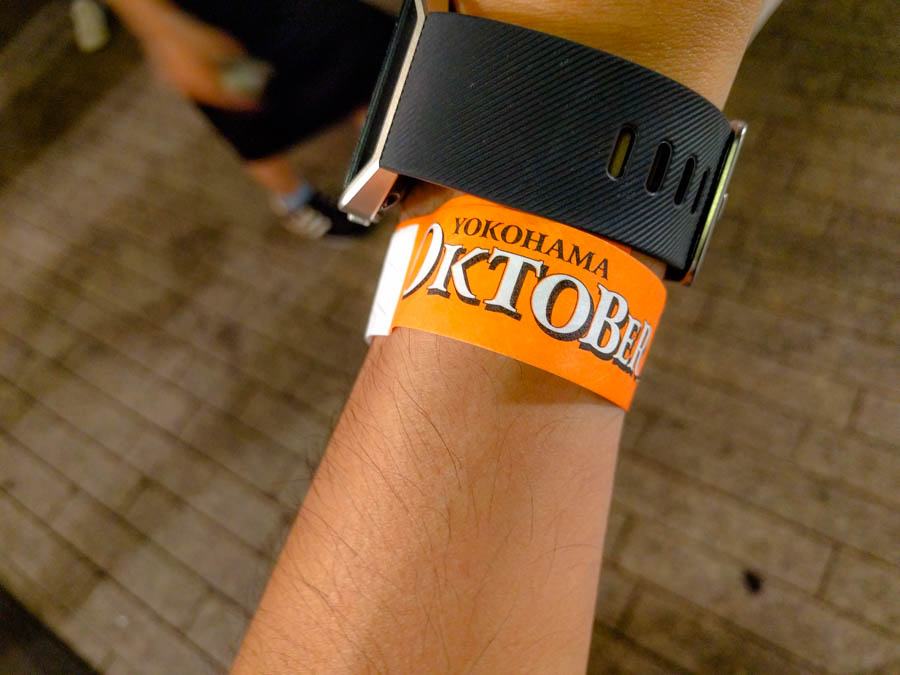 Another thing I noticed was that there weren't many belligerently drunk people. I didn't see people that could barely walk, fighting or peeing in the streets.  A drastic difference from Munich. There were plenty of clean restrooms available at the Japanese Oktoberfest.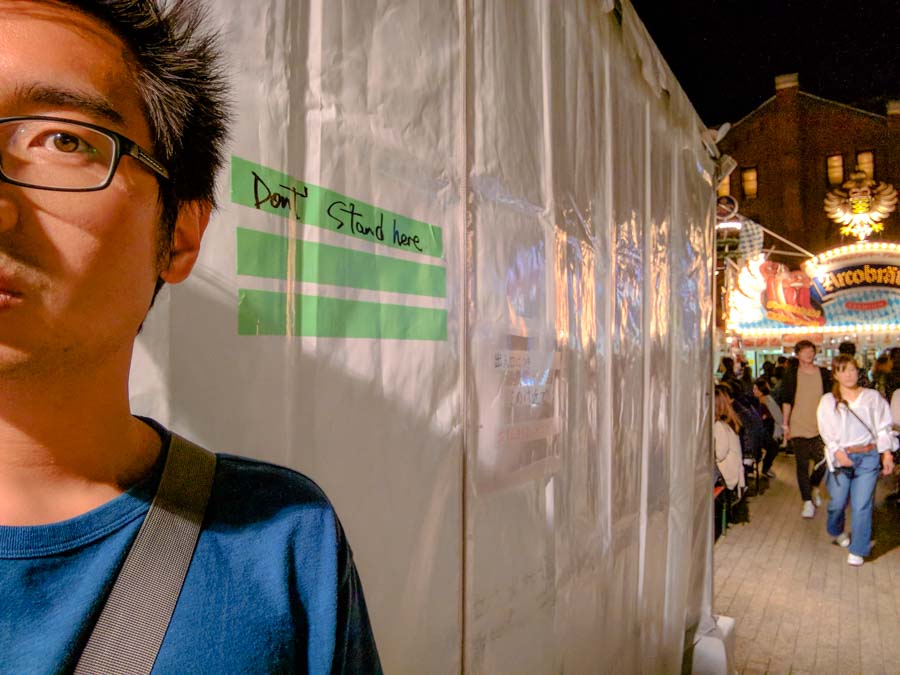 As far as the festivities go, it was very similar. Lots of live music and the chicken dance.