On an impulsive decision to leave Tokyo for Taipei, I accidentally ended up on the Hello Kitty Plane.
Flight Deets:
HND -> TSA (Haneda Airport, Tokyo, Japan to Songshan Airport, Taipei, Taiwan)
Flight: EVA Air 191
Departs: 12:40pm
Arrives: 3:05pm
Date: 22 AUG 17
We got to the airport 20 minutes before boarding began.  We pushed it pretty close since we missed the airport limo bus in Shinjuku.  There was a lot of anxiety there, but we made it in time.
When we got to the gate and saw the plane, we noticed it was the Sanrio plane.  After boarding the plane, it was definitely the Hello Kitty plane…or Sanrio Plane.
When checking in, there were three of us we were offered three seats together. I instead asked if we could get three aisle seats and the gate agent was kind enough to make my request happen.  We were actually all lined up along the aisle: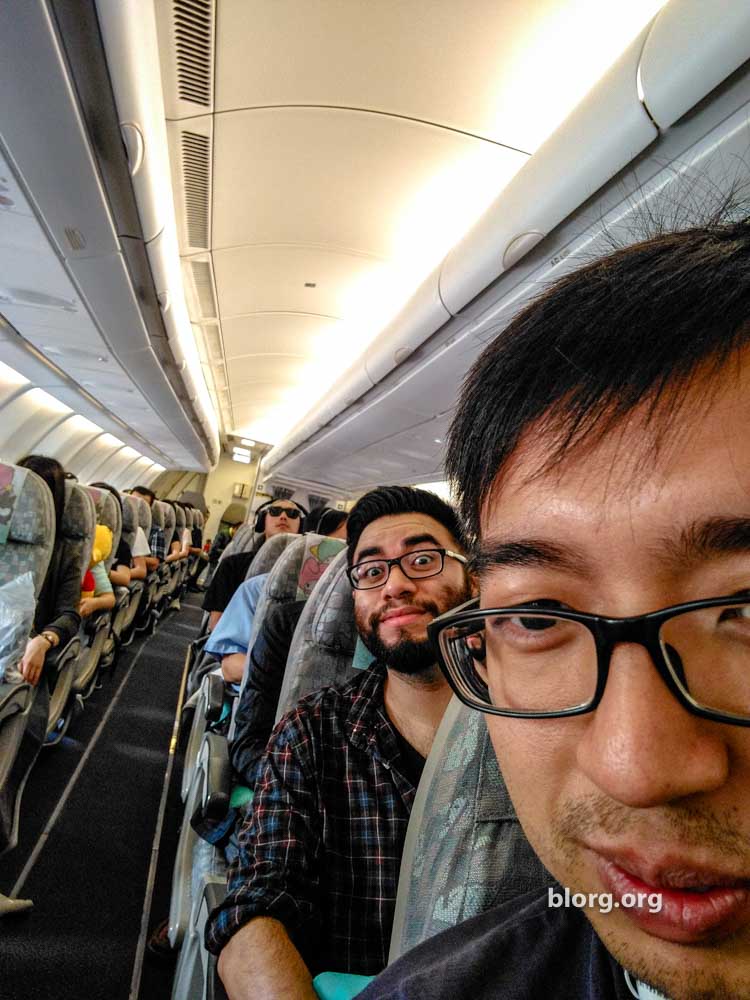 Other than being Hello Kitty themed, it was a pretty standard flight.  The food was okay, service was good and everything was clean.