While looking for a place to burn my free night certificate (FNC) from Hilton, I was going to be in Vienna for 1 night. There are several Hiltons located in Vienna and one of the best is the Hilton Vienna Plaza. Cash rates for the Friday night were over $380 and points bookings were 60k/night.
Using The Hilton Free Night Certificate
First off, to get the Hilton Weekend Free Night Certificate I had to spend $15k in a calendar year. I barely made it to the spend threshold at the end of December while making a lot of big purchases for a home renovation for the year. There's a few other AMEX Hilton Cards that just give you a free night certificate annually but those have high annual fees.
The Hilton weekend FNC is available to use at any Hilton hotel (depending on availability) on Fridays, Saturdays and Sundays. When you get your FNC from AMEX, it will be filed into your Hilton account and not on your AMEX account.
This was confusing for me because even though I had a FNC, the FNC wasn't visible on any of my account pages. I had to actually call AMEX to confirm and they verified it for me.
To book a hotel using the FNC, you have to call Hilton (not AMEX) to make your booking. Just give them the Hilton property location and date you want. If it's available for the weekend (Fri/Sat/Sun) then they'll lock it in for you.
Upon checking in to the hotel, you just have to give them your passport to verify your identity and you're all set
Getting Hilton Gold Status
You can get Hilton Gold Status the hard way by paying for a lot of hotel stays at the Hilton…or the easy way by indirectly paying for it!
American Express Platinum Credit Card
If you get the American Express Platinum card, you automatically get Hilton Gold Status. That is great…but the annual fee on the AMEX Platinum is $550 USD. You also get a lot of other benefits that balance it out, but I think the AMEX Platinum is only good if you get a BIG sign up bonus of at least 50k points to outweigh the costs. I've actually have the AMEX Platinum 3 times, since they have different "flavors" of the card, you can get the sign up bonus for each one.
Annual Fee: $550
American Express Hilton Surpass Credit Card
The American Express Hilton Surpass Credit Card is what I have an actually pay the annual fee on. I've had the card for 2 years now and plan on keeping it longer depending on my travel plans. It has a lot of benefits, but my favorite benefits are Hilton Gold Status and the 10 Priority Pass visits. That outweighs the cost for me every year if I stay at the Hilton at least 3 times and use airport lounges at least twice. So that means 1 trip a year with 3 nights at the Hilton. You'll see why that's important when I explain both of those benefits in the following sections.
Signing Up For The AMEX Hilton Surpass Credit Card
 125k Hilton Honors Points on Sign up
$3,000 in purchases need to be made in the first 90 days
12x points when you use your credit card at the Hilton
6x points when you use you use your credit cars in U.S. restaurants, supermarkets and gas stations.
Complimentary Gold Status
Free Weekend Night Certificate if you spend $15k in a calendar year
No Foreign Transaction Fees
Annual Fee: $95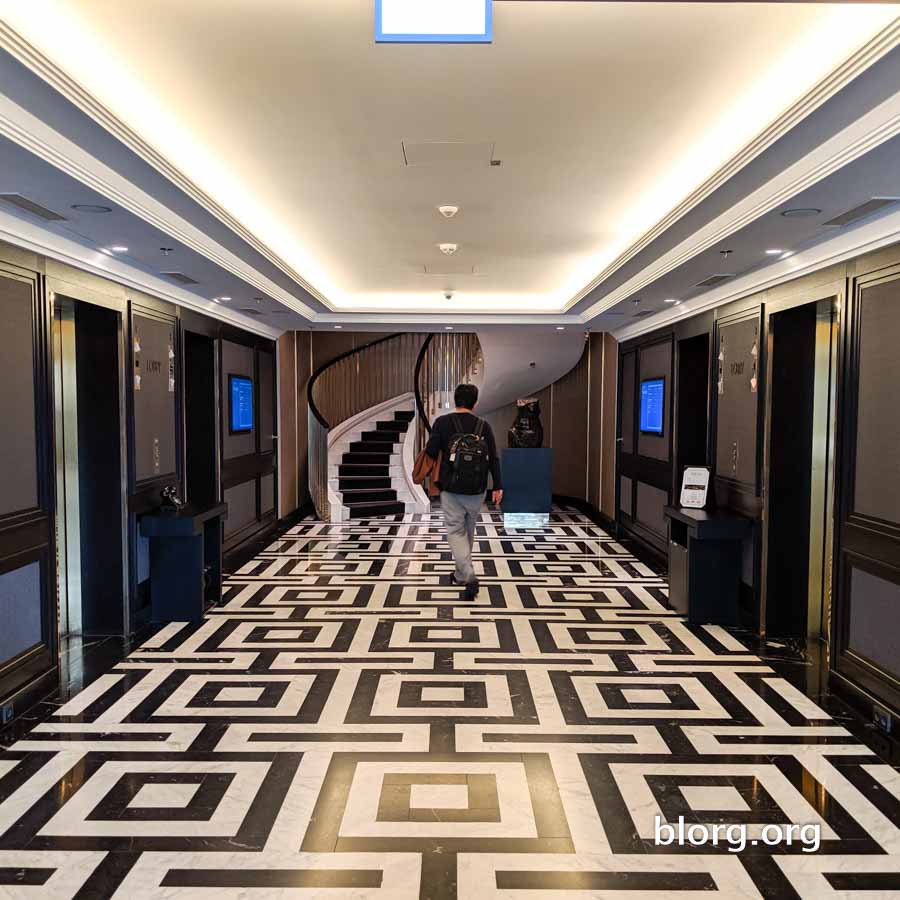 Hilton Gold Status Benefits
The benefits for Hilton Gold Status is amazing for travelers. I value the free breakfast at $10/breakfast even though they charge a lot more. Early check-in and late-check out are also super useful when traveling. Lastly, which I can't put a number value on because I wouldn't pay for room upgrades…it's room upgrades! That's how I got the Royal Suite at the Hotel Hilton Vienna plaza!
Free Breakfast
Early Check-in / Late Check-out
Room Upgrades
No Resort Fees when booking with points
2nd guest stays free
5th night free on award bookings (using points)
2 bottles of water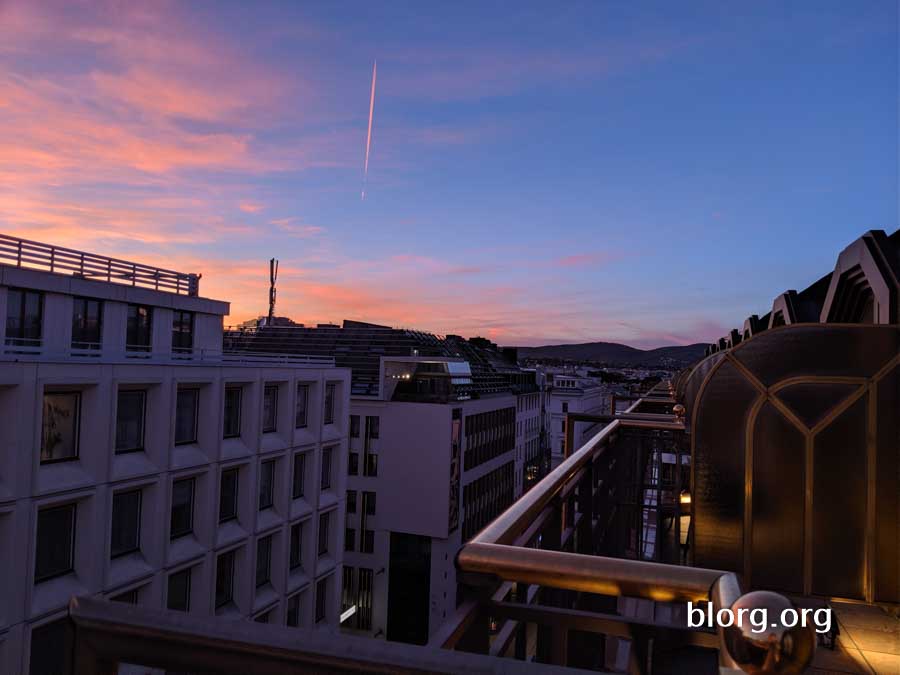 It's not mentioned in the actual benefits, but getting access to the Hilton Hotel Lounges is a HUGE benefit if your room get upgraded to the executive level. The Hilton lounge provides another space for you to have breakfast, afternoon tea and dinner for FREE. Pretty much you don't have to spend any money on food when traveling.
It's crazy that the Hilton has a minibar that charges a crazy amount of money when you have access to the Hilton lounge for free food, snacks and drinks. You should note that Hilton only has lounges in their more premium hotels.
My favorite Hilton was at the Hilton Kuala Lumpur. I actually paid cash for it since it was cheaper than using points.
The area by the Hotel Hilton Vienna Plaza is pretty amazing. Although, you won't find much to do within a 5-minute walk of the hotel, you can find a lot of the central tourists attractions within a 15-minute walk from the hotel!
The area is prime with restaurants, shops and many tourist attractions. As for transportation, there is a tram line, bus stop and subway just outside the Hotel Vienna Plaza. You can easily go anywhere in the city from here.
Checking-In At The Hilton Vienna Plaza
I arrived at the Hotel Vienna Plaza around noon. After a 2-hour ride from Salzburg, I was ready to relax in a really nice hotel. With my passport in hand, I passed it to the receptionist to check in for my stay. Since it was with the free night certificate and they had my credit card on file, I didn't need to provide anything else for the stay.
The receptionist at Hotel Vienna Plaza was very pleasant and politely explained that my room wouldn't be ready for another hour. They would call me when it was available and I left my phone number.
The AMAZING news was that they had upgraded me to the Royal Suite at the Hilton Vienna Plaza! They said it was their 2nd best room in the hotel and was huge at 85sqm (915sqft). That's bigger than my apartment.
It was the perfect storm of opportunity. The hotel was really full, I was staying one night and I had Hilton Gold Status which gives me room upgrades. Most of the time, that just means upgrades to the Executive Level rooms, which is great too for lounge access.
Royal Suite At The Hilton Vienna Plaza
I'm normally okay with very budget hotel rooms and don't really expect much when I'm being cheap. Since this was on a free night certificate, I thought I would get the cheapest room they had in the hotel. That happened to me with the Intercontinental Paris a few years ago. I was very pleasantly surprised by how amazing of an upgrade the Hilton gave me.
The room is massive at 85sqm (915sqft). There was so much "room" here that I didn't need, but had as a luxury. In the bedroom, it was it's own isolated suite. There was access to the balcony, a (smaller) living room and of course a GIANT bed. Also included was 2 TV's in the bedroom, one in front of the bed and the other in the living room. That's not to mention, the other TV in the BIG living room. It's confusing to write about, but if you watch my YouTube video on it everything will make more sense.
The Living Room had a huge corner couch, TV with soundbar, balcony access and desk area.
There was also the fridge and coffee machine. Coffee capsules and tea bags were free, BUT everything else was VERY expensive. For any of the small snack jars, that's 7 EURO.
There wasn't a fridge in the room, just a minibar. The minibar senses if you take/move anything and automatically bills you. I gently opened and closed it to take a look inside.
The bathroom was beautiful. Two sinks, a bathtub, shower and isolated toilet. To my surprise, the toilet even had a bidet function. Kind of like the Japanese toilets, but a European brand. The Japanese toilets are of course much better.
This was a big room just for changing clothes! It also had balcony access, 3 large closets, safe, BIG jewelry box and a 3 sided mirror. This is where I found the robes and slippers.
I immediately changed into the robe and yelled, "Clothes are for poor people!" Then I took a look at the balcony!
This balcony was the best part of the Royal Suite at Hotel Vienna Plaza Hilton. On the top floor (10th), it wrapped around the corner of the hotel with epic views of the city. The weather was great so I spent a lot of time just hanging out outside. That rarely happens as I enjoy being indoors, but the air was fresh and I wasn't in danger of getting massively bitten by mosquitoes.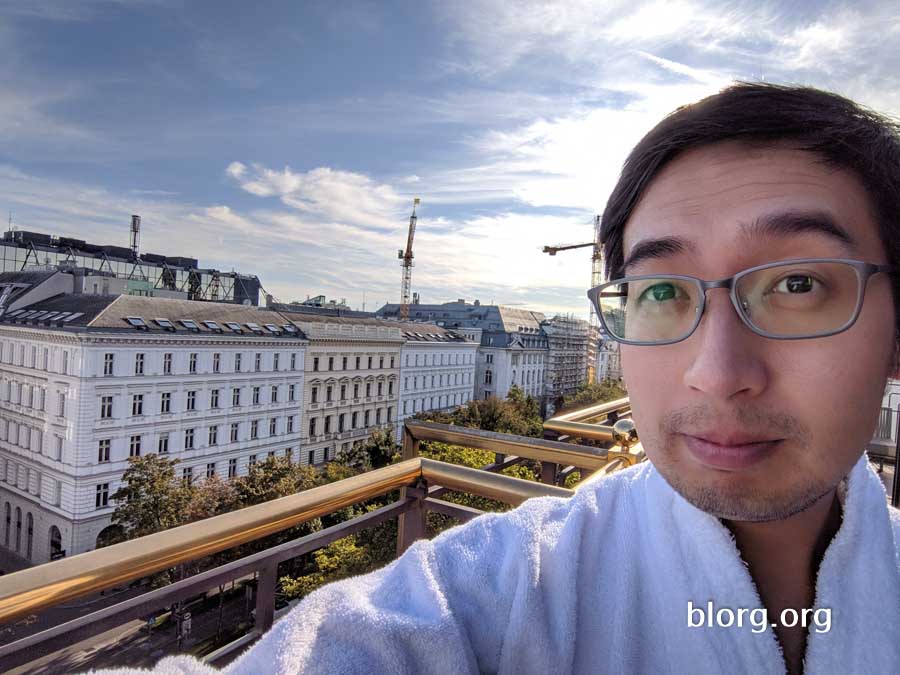 WiFi At The Hotel Vienna Plaza
Whenever your staying at a big chain hotel like the Hilton, Hyatt or Marriott, expect free slow WiFi. They will have a premium wifi package around $20 per day. I'm cheap so I stuck with the free (slow) WiFi.
It's good enough if you want to download a movie on your phone while it's charging, but not great if you want to stream something to the TV.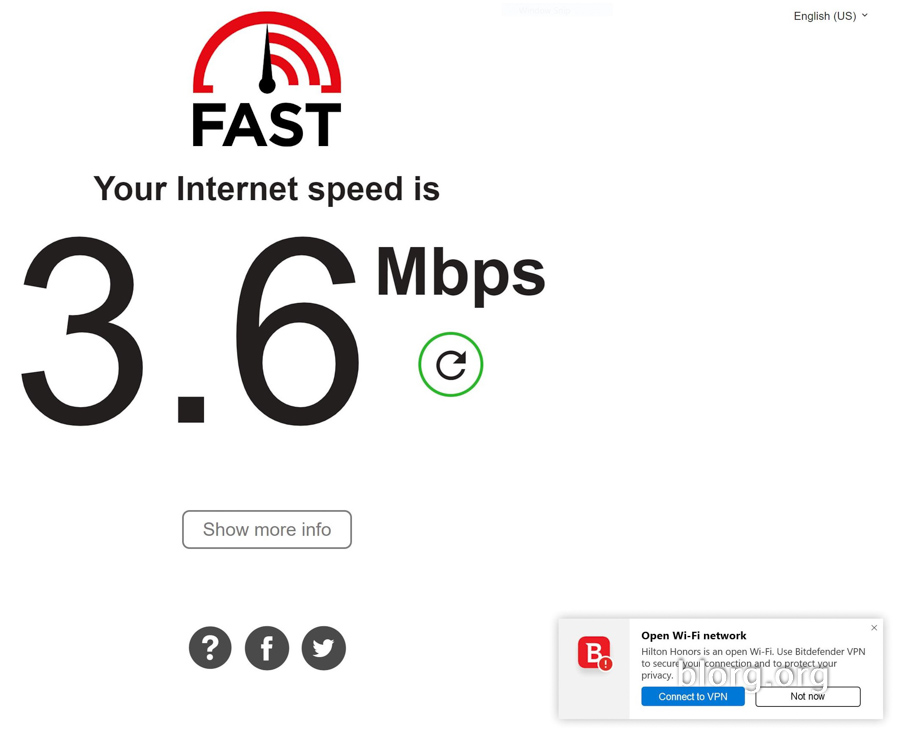 Breakfast At The Hotel Hilton Vienna Plaza
Breakfast at the Hilton Vienna Plaza costs 28 EUR! That's per person! I didn't think the selection or service was that great (3/5) but I'm glad I had Hilton Gold Status. That includes FREE breakfast so I could save some money on traveling with 1 less meal.
I had super HIGH expectations for the breakfast at this hotel, but found the options to be very generic. It's not too far off from the free breakfast for the Holiday Inn Express. At least that's what my experience.
They also offered a Chinese breakfast, but you had to ask. The available options on the buffet side was bread, eggs, bacon, waffles and the usual stuff you'd find at a hotel.
As far as service, there wasn't much. We were shown to a table and they also took our used plates. That's all.
After completing a modest breakfast there, we noticed that they SERVED coffee and you could order omelettes. I didn't see a sign for that and wasn't informed. There's a coffee machine in the corner that I used myself.
The best Hilton breakfast I had was at the Hilton Kuala Lumpur. They had 5 chefs cooking up fresh food from western to Malaysian. I was hoping for something similar or at least a similar level of service.
Overall I would absolutely not recommend spending 28 EUR on the breakfast. That price is per person by the way. If you have a family, that's a fortune!
Executive Lounge The Hotel Hilton Vienna Plaza
Whenever there is a lounge at a hotel, this will be the best part of your stay! Because they serve breakfast, snacks all day, tea in tea in the afternoon and a small selection of food for dinner. Also included are drinks all day: wine, beer, liquor, soda, tea, coffee and water. If you're cheap like me, you can survive on just food from the lounge and save money when traveling.
Booking The Hotel Hilton Vienna Plaza
Since I had a free night certificate with American Express, I had to call the Hilton to make the booking. It was a weekend free night which meant that I was eligible for a stay on a Friday, Saturday or Sunday.
If you plan on booking ANY Hilton Hotel, I HIGHLY recommend booking with Hilton directly. The Hilton Price Match Guarantee gives you 25% off your stay against the competing lower rate.
So if you book your Hilton stay for $220 and then find it on Expedia for $200, you can price match with Hilton. They take 25% off the lower price and your total trip price in this scenario will be $150.
It's definitely an overlooked feature, but it's available!
If you are planning on booking a boutique hotel at a much lower rate with cash, check out my guide on how to book cheap hotels. It will show you how to get 13% off any booking!