I've been to some expensive places on Earth (my layover in Iceland was very expensive) and was expecting Singapore to be very expensive. Typically, you can gauge how expensive a city might be depending on the cost of accommodations. In this post, we'll cover how expensive is Singapore…for all budgets!
If you want a more visual experience on budget travel to Singapore, check out the YouTube video above.
Accommodations
Hotels in Singapore = $100+/night
Hotels in Singapore are expensive! Mediocre 3-star hotels outside the city center will cost you at least $100USD/night. For a budget business hotel in a central area in Singapore, expect to pay around $150/night. A great example is the Holiday Inn Express Serangoon. I stayed there for a few nights, but uses hotel points.
Hostels are of course cheaper, but my personal high value preference is staying in capsule hotels.
Capsule Hotels in Singapore = $20+/night
Capsule Hotels in Singapore can start at $20/night in central Singapore. I stayed at 2 different capsule hotel facilities in the China Town area and hated both of them. That's because I picked the cheapest capsule hotels available and ended up in places with not the cleanest facilities.
Any of the decent capsule hotels in Singapore will cost you around $60/night.
Best Hotels on Points
After a brief, but unpleasant stay at capsule hotels. I decided Singapore was a great place to burn hotel points. I used my IHG free night certificate at the Intercontinental Singapore (see price on Agoda) and spent 60k IHG points for 3-nights at the Holiday Inn Express Serangoon (see price on Agoda).
4th Night Free Using IHG Hotel Points
My favorite place to stay in Singapore was at the Holiday Inn Express Serangoon. That's because of the value you get in points with IHG:
20000 points per night
4th night free on award stays
= That makes a 4 night stay only 60k points (15k points/night)
Cash rates are about $150USD/night
So you're going to see a lot of value. The location is not that bad. It's not that close to the big attractions in Singapore, but it is 5-minutes away from the subway, a mall and there's some local food courts only 10-minutes away by walking.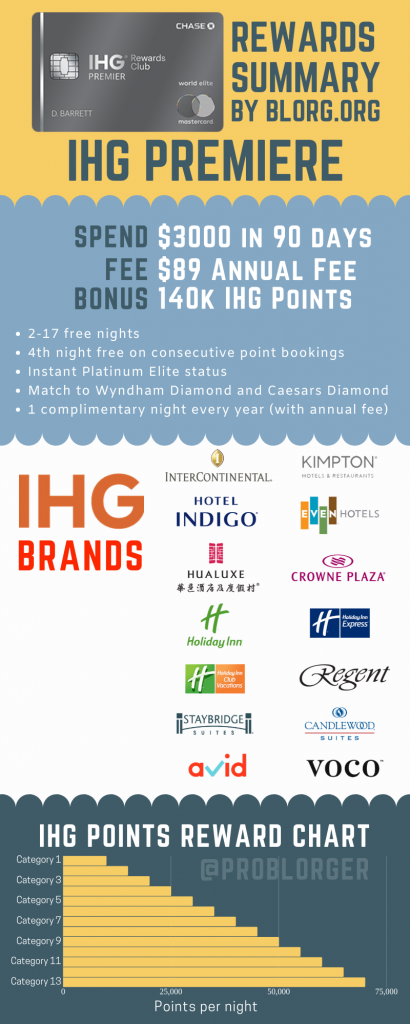 Food
Everyone talks about the food being delicious in Singapore. My expectations were VERY HIGH. Since I've been living in Taiwan, I've been eating outrageously well. The quality of food and flavors will make you want to stay forever…and now I live in Taiwan.
I also had high expectations for the food in Kuala Lumpur, but ended up with MOSTLY disappointing results. So with that in mind, I went to try the food in Singapore.
I sincerely thought the street food couldn't be better than Taiwan, I was wrong. The street food in Singapore is insanely delicious. By street food, I mean food centers/hawker stalls.
The food I enjoyed the most was laksa! Super rich broth and tasty noodles. I ate that a lot with small bowls only costing $3SGD!
Alcohol in Singapore
Any type of beer or alcohol is expensive in Singapore! Much like Hong Kong, you can expect to pay around $12-15SGD for a beer at a bar or nightclub! That's a lot of money, so if you want to go cheap just buy drinks at a convenience store.
Getting Around
Singapore is a very modern country with buses, subways and ride-sharing! I took a 15-minute Grab ride (ride-sharing app like Uber) from the airport to China Town for $15SGD ($11USD). That is extremely affordable.
Grab Car: $15SGD
Changi Airport Shuttle: $9SGD
MRT (Subway): $1.75SGD
MRT prices are pretty much around $1.75SGD throughout the city so expect to pay that much.
Grab rides within the city center are less than $10SGD during non-peak hours.
The MRT price was super tempting, but I opted for a car since I luggage with me. Normally, I'd go cheap but the Grab car (Uber in Singapore) was worth it since I didn't have to struggle walking with my luggage from the subway station to my super cheap capsule hotel (although it turned out to be VERY close by…like a 5-minute walk).
Tap Water
Singapore is one of the few places in South East Asia where it's actually safe to drink the tap water! Just be sure to bring a re-usable water bottle!
Things to do in Singapore…
See food. I ate a lot of food and went to a lot of malls. Even though I spent 10 days in Singapore, I just wanted to relax and eat. Vacations are different for everybody and you don't have to put pressure on yourself to be on "full adventure mode" the entire time.
Also, it's super hot and humid in Singapore. Walking outside during the day is tough.
Language in Singapore
Since Singapore was a British colony, English is widely spoken there. Pretty much everyone speaks English and some signs are ONLY in English. As a tourist, it's extremely easy to function in Singapore since there is no language barrier.
Overall
Singapore can be a very expensive city so it helps to have some pricing ideas so you know what to expect. The prices listed are the lowest you will probably see, so for reference it's probably the worst place to stay in that category for the price.
Budget Pricing Guide (in SGD):
1-Star Backpacker:
Lodging: $25/day
Food: $15/day
Transportation: $6/day
Total = $46SGD/day ($32USD/day)
3-Star Traveler:
Lodging: $100/day
Food: $40/day
Transportation: $20/day
Total = $160SGD/day ($112USD/day)
5-Star Hero:
Lodging: $250+/day
Food: $100+/day
Transportation: $50+/day
Total = It doesn't matter, you're rich!
My daily budget was in the 1-star zone but with a 3-star travel experience due to hotel points. Enjoy your budget trip to Singapore and be sure to try a lot of food!