You can EASILY get Caesar's Diamond Status which will get you free hotel stays, an annual $100 dining credit you can use at buffets or restaurants, game play and more! With this simple trick, you can get over $2000 in value!
In this Las Vegas Hacks post, we'll cover how to get Caesars diamond status, who is eligible, how long it takes, and all the benefits! I'll also throw in a few more tips to make your next Vegas Vacation more comfortable, like how to get free drinks, room upgrades.
What Does Caesars Diamond Status Get You?
Caesars Las Vegas Benefits!
If you're going to Vegas, there are several benefits you'll get as soon as you arrive.
Free valet parking and self-parking (worth $25/day)
15% off your stay at an Caesars Entertainment property
No resort fees (worth around $40/night)
Caesars Diamond Express lane for hotel check-in, buffets, shows and restaurants
$100 annual dining credit that can be used at buffets and restaurants
Bahamas and Dubai Benefits!
You get 4 free nights at the Atlantis Bahamas (see current rates) worth $1228 and 2 free nights at the Caesars Bluewater Dubai (see current rates) worth $523! That's a super generous benefit that most people won't take advantage of. Personally, I probably will only try to use this benefit if I'm passing through Dubai or anywhere near the Bahamas.
Who is eligible for the Caesars Diamond Status Match?
Anyone over the age of 21 is eligible for the Caesars Diamond Status Match regardless of nationality, ethnicity and gender. Pretty much anyone in the world that's 21 or over is eligible to apply, I just added that last part to make it sound more intense.
So if you're living in Dubai, you could potentially do a status match online just so you can stay at the Caesars Bluewater Dubai (see current rates) for 2 nights every year. Same thing goes for the Bahamas.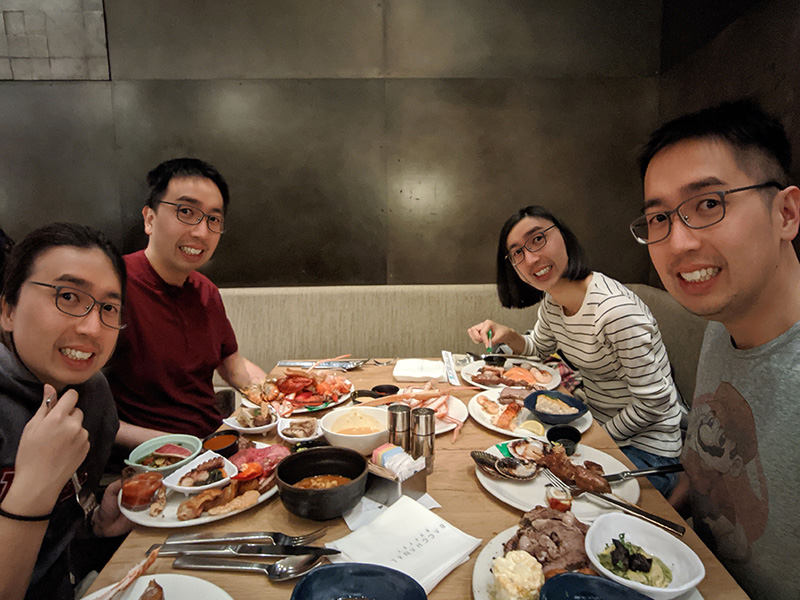 How To Get Caesars Diamond Status
What is Caesars Entertainment?
Caesars Entertainment, is a casino loyalty program that was previously known as Total Rewards. They have a lot of casino's on the Las Vegas strip under their casino loyalty program:
Caesar's Palace (of course)
Bally's
Flamingo
Harrah's
NOBU Hotel
Paris
Planet Hollywood
Rio
The Cromwell
The LINQ
Caesar's Entertainment also has locations in Atlantic City, Bossier City, Council Bluffs, Gulf Coast, New Orleans, Lake Tahoe, Tunica, Windsor, Kansas City, Joliet, Laughlin, Phoenix, San Diego, Metropolis (Illinois), Cherokke (NC), Dubai and the Bahamas.
That's a lot of locations for a casino chain, BUT Caesars Entertainment is also a partner of Wyndham Hotels which has 8,575 locations around the world! Wyndham is more of a budget friendly hotel chain, so most of their locations focus on value. However, you can still find some very premium locations.
Getting Caesars Diamond Status
To get Caesars Diamond Status, you'll need Diamond Status with Wyndham hotels. Once you are Diamond with Wyndham hotels, you can status match online from Wyndham to Caesars Entertainment:
[Wyndham to Caesars Status Match] Official Link
[Caesars to Wyndham Status Match] Official Link
Status Matching to Caesars Diamond
If you happen to travel a lot and already have elite status with a hotel chain, you might already be eligible to status match with Wyndham.
Program
To Match to Wyndham Diamond
Instant status with Credit Card Available?
Best Western
Diamond Select
N/A
Choice Privileges
Diamond
N/A
Hilton Honors
Gold
Diamond
AMEX Hilton Surpass
AMEX Hilton Aspire
Hyatt
Globalist
N/A
IHG
Platinum Elite
Spire Elite
IHG Premier Credit Card
N/A
Marriott Rewards
Gold Elite
Platinum Elite
Platinum Premier Elite
Platinum Premier Elite with Ambassador
N/A
Omni Select Plus
Black
N/A
Radisson Rewards
Gold
Platinum
Radisson Rewards Premier Visa
N/A
Credit Cards To Get You Caesars Diamond Status
There are 4 credit cards that will instantly give you enough hotel status to get Diamond Status with Wyndham (and then Wyndham Diamond to Caesars Diamond). These credit cards are listed in the right column above.
My strongest recommendation would be for the American Express Hilton Suprass card. Upon getting approved, you will get instant Gold Status with Hilton which will match to Wyndham Diamond. Additionally, you'll get 125k Hilton points after spending $2000 on the credit card. That's enough for 5 nights at a premium Hilton or 32 nights at a category 1 Hilton!
I don't suggest it, but Caesars Entertainment does have a credit card that will give you instant Diamond status [official link]. But compared to the AMEX Hilton Surpass, the Caesars card isn't worth your time.
How long does it take to get Caesars Diamond Status?
If you plan on trying these Las Vegas hacks, make sure you start the Status Matching process at least 1 month before your trip. There are reports of people matching to Diamond with Wyndham in 1 week and Wyndham Diamond to Caesars Diamond in 1 week for a total time of 2 weeks. But there's no hard timeline.
How Long Will I Have Caesars Diamond Status?
Caesars Diamond Status expires in February each year. Wyndham Diamond Status expires in January every year. Currently, there's no limit on status matching between Wyndham and Caesars. You can perpetually keep Diamond status going forever!
That means, when your Wydnham status expires in January, you can use your Caesars Diamond status to renew it. Then in February when your Caesars status expires, you can use your Wyndham Diamond Status to get back Caesars Diamond.
Personally, I've added a recurring Google Calendar notice to remind me to status match between the two programs in January and February every year. I don't plan on using these Las Vegas hacks every year, but I might take advantage of their generosity in Dubai or the Bahamas.
Using The $100 Dining Credit
Your annual $100 dining credit as a Caesars Diamond expires January 31, the same date as when your Diamond Status expires. The Dining credit doesn't rollover to the new year, but if you re-match to Diamond again the following year, you will get the $100 Caesars Las Vegas Celebration Dinner $100 credit.
How To Pay For Meals Using Your Caesars Dinner Credit?
To use your credit, you'll need your physical Diamond member card. You can pick that up at the Caesars Rewards desk located in any of the participating Caesars Hotels. You'll need your Caesars Rewards Card to pay for your meal because the $100 dining credit is attached to your account digitally.
Your $100 credit is as good as $100 when paying for a meal (except for tip…that needs to be real money). So if you pay for a meal that's $68.34, you'll have $31.66 left in your account. If you then need to pay for something that exceeds your balance, you can pay the remaining balance with cash or credit card.
On a side note, $68.34 is the exact price for the Caesars Palace Buffet on a weekend for the Bacchanal dinner buffer.
What restaurants are eligible for the Diamond Celebration Dinner?
Even though it's called the "Caesars Diamond Celebration Dinner," you don't actually have to get dinner. It's just a $100 credit on your Caesars Rewards account that you can use to dine at any of the participating restaurants.
If you wanted to get the best value from the $100 Diamond Celebration Dinner credit, I would recommend using on Caesars Buffet of Buffets pass. That gets you a 24-hour pass to access all the Caesars Buffets in Las Vegas (6) for about $100 (including the $35/visit) upgrade.
The best part about having Diamond status is that you get put in an "express line" whenever dining at any of the above restaurants. When you see other people waiting in super long lines, you really feel that elite status kick in when you walk to the front of the line and quickly get a table.
For my dining credit, I used it at the Bacchanal buffet which was just okay. I'd give it a 7/10 score because I had incredibly high expectations. If you want quantity, go for the buffet of buffets. For a quality dinner, pick up one the premium restaurants like Hell's Kitchen.