Walking through Ryukyu Village will feel like walking through a village in ancient Japan.  It's the equivalent of going to a Renaissance Faire in a Western country.  The villagers and village resemble an older Japanese era without electricity or running water.  But that's just on the face of the park, of course they have electricity, food courts and ice cream.
Getting In
Admission is 1200JPY for adults and 600JPY for kids.  You don't need an entrance ticket until you enter the actual park.  Without the entrance ticket you can still use the food court and browse the street shops.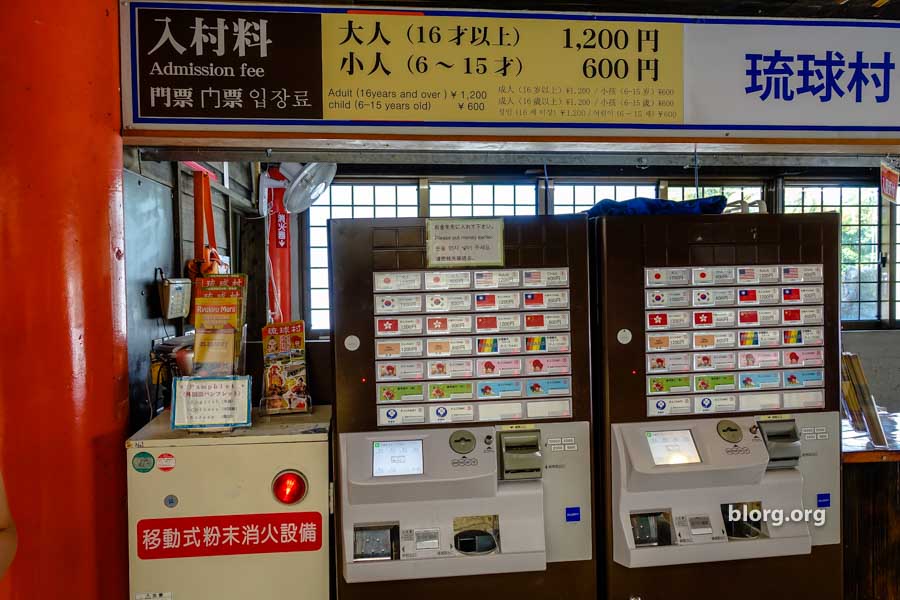 Shopping and Dining
You can rent a kimono for the day or pay to take a picture in one
Workshops on the arts & crafts
A large gift shop
Ice Cream (Blue Seal) and beer shop (have them separately or together!)
Fast Japanese Food
Walking Around Ryukyu Village
The village isn't too big.  You can probably walk around the whole thing in 30 minutes.  There's an "entertainment show" every half hour and we were able to catch one of them while we were there.  It was a very hot and humid day.  One of those days that if you're just standing outside in the shade, you'll be sweating.
The show we caught was inside one of the small houses.  There was a geisha style dance by one girl and by another girl a Japanese dance that reminded me of a Hawaiian Hula.
There are only a few paths to take in the village and we chose one without looking at the map.  It took us towards the exit which caused us to miss 1/3 of the park. It was really hot so we weren't going back to see what we missed, since we would have to backtrack through the park.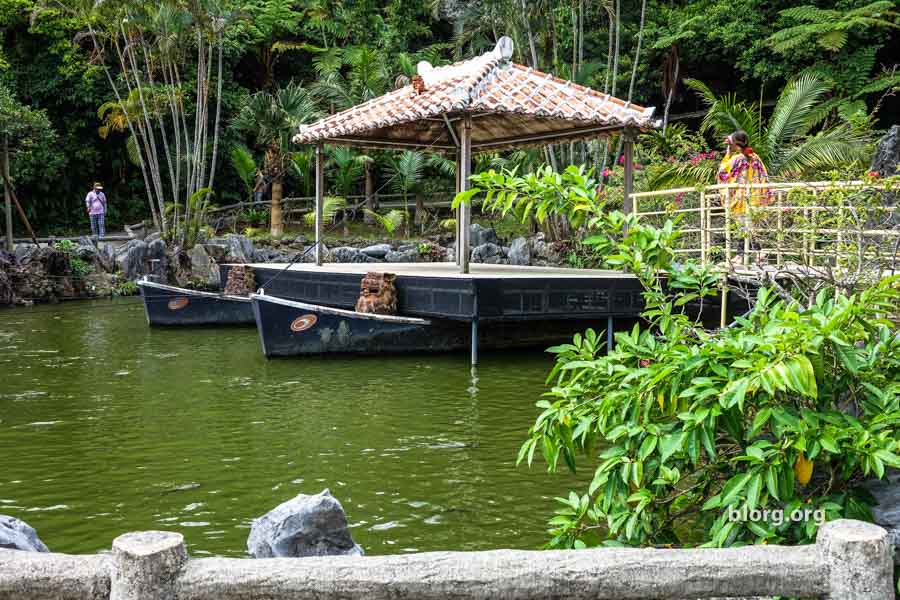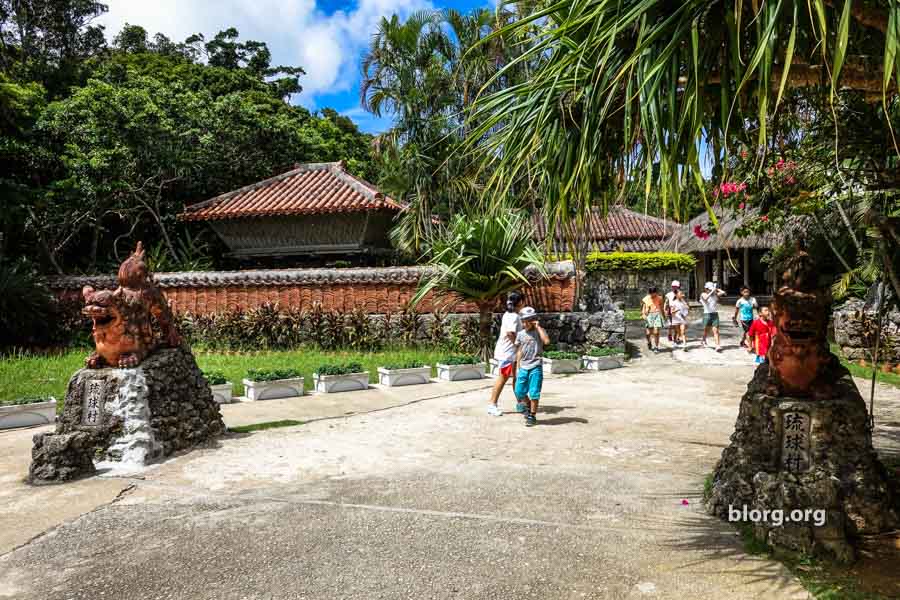 As you proceed towards the exit, there is a large arts & crafts warehouse.  It's air conditioned, so you'll probably walk through it a little slowly if it's a hot day (it will be a hot day).  After that, you'll run into another small part of the village with a water buffalo and water wheel.  This will lead you to the last gift shop within the park.  There are a few items that you'll find here that you won't find in the entrance gift shop.  But most of this stuff you can find all over Okinawa.  The items seem to have a small mark up when compared to other stores in Naha.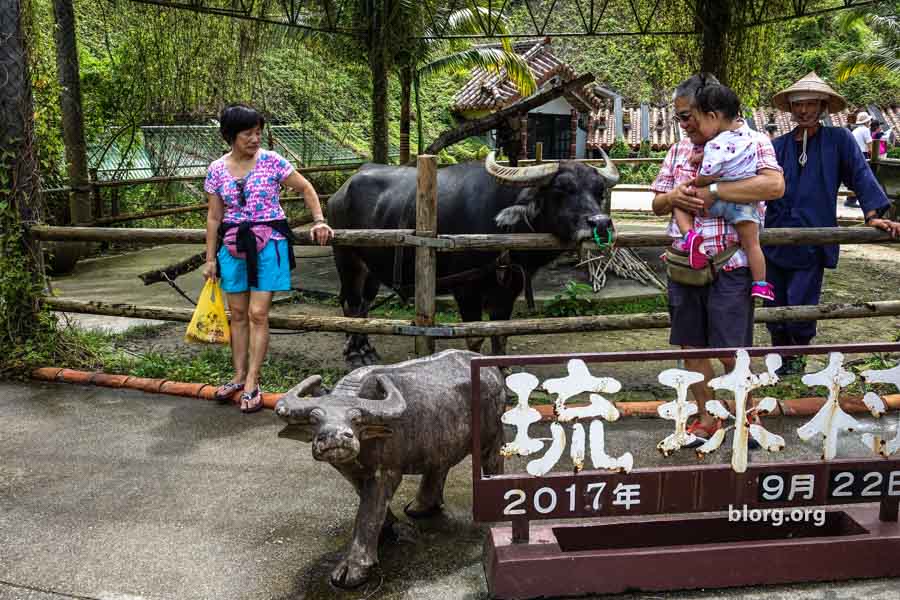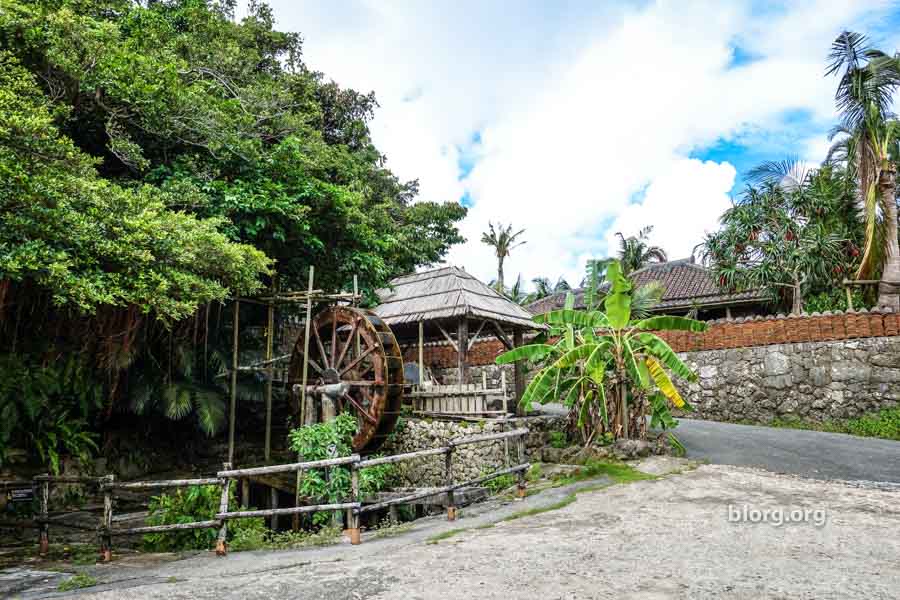 When looking for "what to do in Okinawa" you're options start to run thin and this was 10 minutes from my AirBnB.