It's not surprising that Google would have the best free travel apps.  These travel tips will make your entire trip planning process more comfortable from finding cheap flights, trip planning, reservation organization, maps,translations and photos.
Google's 5 Best Travel Apps:
First off, all these apps/resources are free.  I've seen apps that charge that give you a similar experience, but you can't beat free.  Best of all, these resources overlap with each other.
You can use Google flights to do a calendar search of when you can find the best deal.
If you don't know where to go, you can always use the "explore" function and go big!
If you didn't already know, you can use Google Maps Offline.  If you're in a new city with no cell phone/data service, Google Maps will still work offline.
There's no real landing page for the Google Destinations site.  The link will take you to Hong Kong, but only you can really take you to Hong Kong.
I have no idea how I found it, but when I was searching for things to do while in Japan, I found myself on the Google Destinations page.
If you were looking for a route planner app, this is it!
Google Destinations is amazing.  When I travel, I often use Google Maps to save destinations I'd like to visit. Those include historical site, restaurants and anywhere else I would need directions.  Once you save those in Google Destinations, it comes up with the most efficient travel itinerary for you to visit those locations.
You can use Google Translate offline by downloading the language. The three best features of Google Translate:
Live translation by pressing the microphone. You'll say something, it will translate to Japanese (example).  If someone then responds in Japanese, it will translate the text to English.
You can take a picture of a sign then translate it
Save phrases you plan on using more than once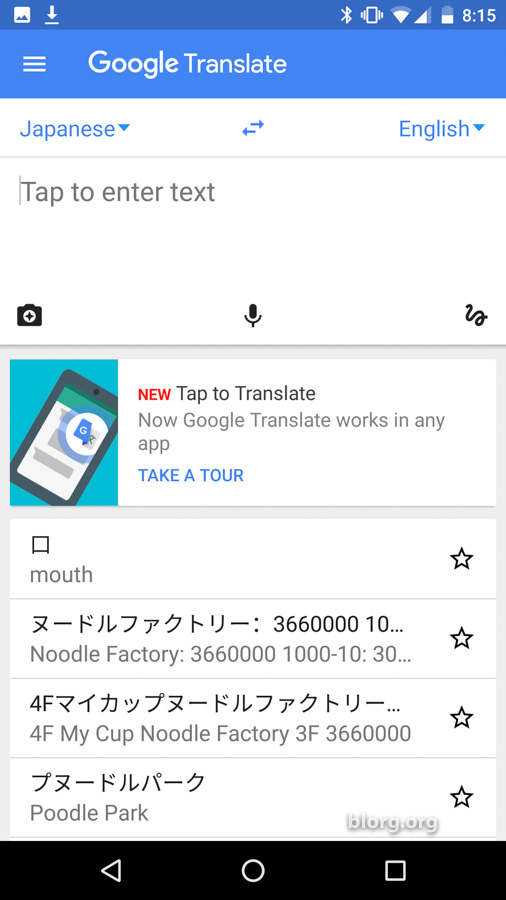 I used to upload all my travel photos to Facebook but they were extremely compressed. I now use Google photos because I can create albums, share photos/videos and search for anything.  Best of all, there's no limit to how much you can upload.  I have all my photos on a hard drive, but I use Google Photos to quickly search and view them whenever I want. The search is so smart that you can even search by location or object.
Disclaimer: This is not a sponsored post. I just love free and amazing resources.