While in Okinawa, I was craving some spicy food.  I searched Google, TripAdvisor and Yelp.  Not too many results/reviews for restaurants, so I decided to take a chance on a place nearby that served Taiwanese Stir Noodles: Mahoroba.  I was pleasantly surprised by how good it was.
The Restaurant
Mahoroba is a very small shop with only 12 seats for customers and there were 3 employees doing various jobs.  That's a maximum capacity of 15 people in the restaurant.  When I arrived, I had to wait for a few minutes for a seat to become available.  The host spoke English very well and was very welcoming with a big smile.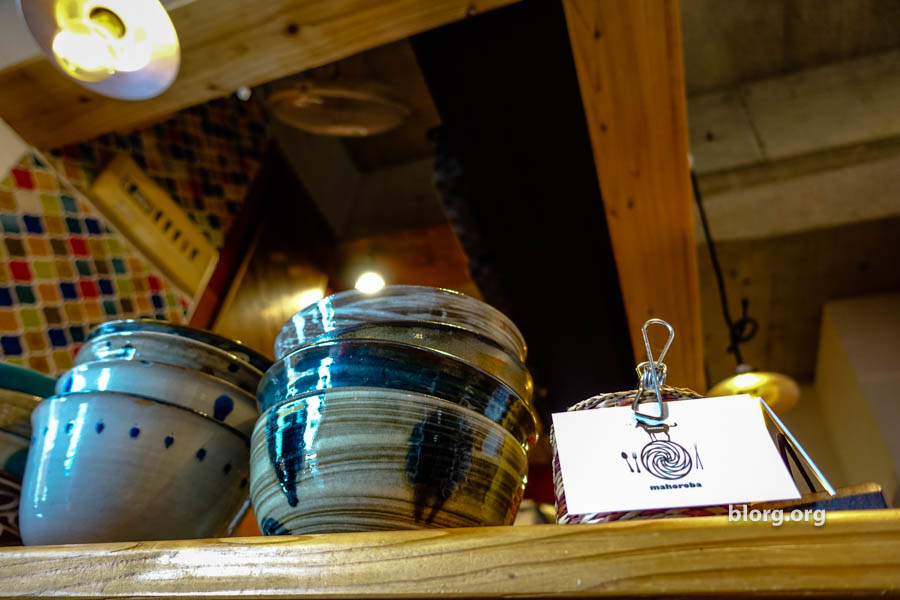 Menu
They have menus in Japanese and English.  The menu is limited to three types of noodle dishes with various toppings as add-ons.  I went with the spicy Taiwanese Stir Noodles at level 2 spicy (hodo-hodo).
When the noodles arrived, the presentation was very neat an appetizing.  I started eating but was quickly informed that I had to mix the noodles before eating.  It was delicious!
Free cold tea is available by the drink fridge.  I needed this since the spicy level was getting to me.
The Noodles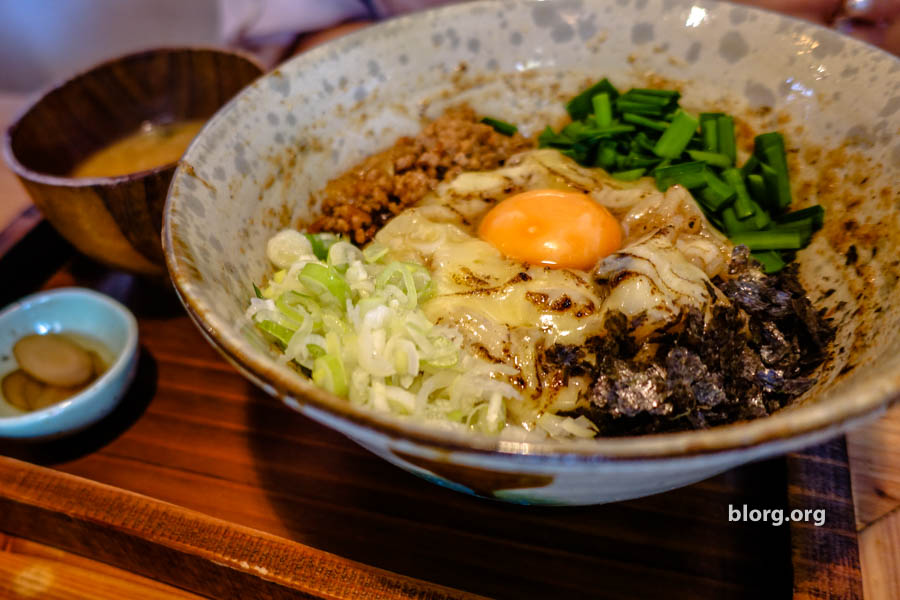 Happily Full
After finishing the noodles, the dish still had some food leftover from all the other toppings.  The host came by and kindly offered rice to complete the remaining toppings with.  I passed on the rice and quickly finished the dish.  My search for a spicy dish was satisfied and the food greatly exceeded my expectations.
Non-spicy options are also available.  This is a must-try restaurant when in Okinawa!