When I'm not flying in the premium seats, lounge access can still be available to anyone with Priority Pass.  My home base is LAX so whenever I'm traveling internationally through LAX's TBIT, I get to use the Korean Airlines (KAL) lounge.
Best Priority Pass Lounge LAX: Korean Air
They remodeled! The last time I was at the LAX KAL lounge it looked like an old Korean office. It's now more modern and overlooks the terminal.  Unfortunately, the care for the lounge is still very low.
They have white lounge chairs that easily get dirty.  Pretty much all the seats were dirty.  They have electrical outlets in each of the tables next to the chairs, but unfortunately most of them were out of order.  It took me 3 tries until I found a working outlet.
The food and drink options were sparse. But that makes sense, lots of people use this lounge.  It's the only Priority Pass lounge in TBIT.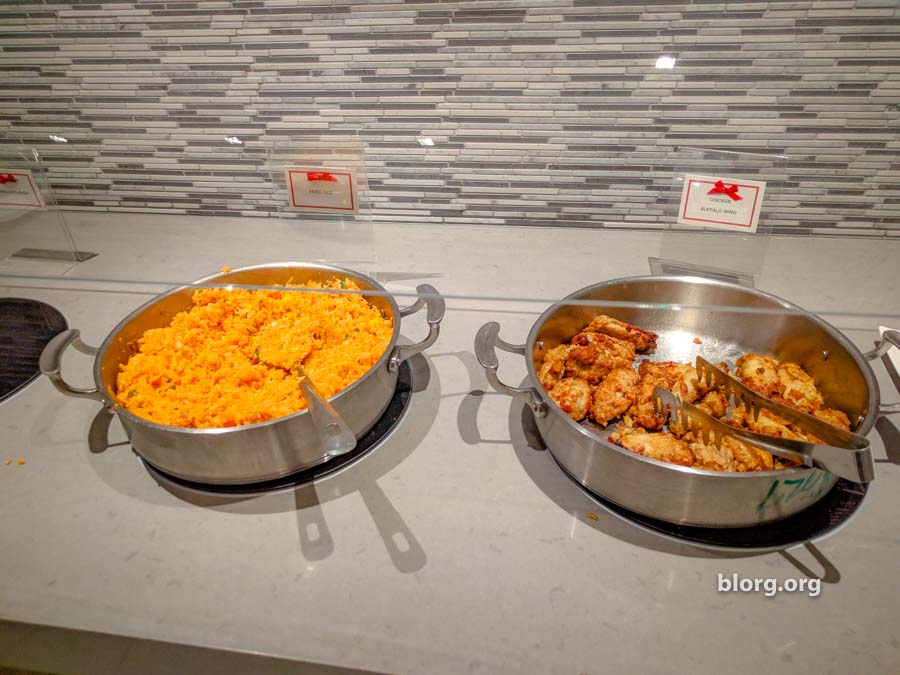 Even though this lounge clearly looks like it sucks, it's still much better than waiting out in the terminal.  You get a comfy seat, wifi, drinks, food and it's quiet.
There are much better Priority Pass lounges outside of the United States.  You should see the one in Malta!
Even though LAX is one of the largest airports in the world, it's unfortunate that there is very few Priority Pass lounges and none at a world-class level.