After being jet-lagged and suffering from insomnia at a hostel in Dublin, it was time to recover some sleep.
Maritim Antonine Hotel & Spa Malta Review
Booking Hotels For Cheap
I needed rest so I booked 2-nights in a fancy looking Malta Maitim Hotel (reasonably fancy).  The 2-nights cost me $151 total which is pretty reasonable at $75.50/night. Considering that 3-star hotels were going for $250+ in Dublin, this was a steal. I got the price down too using one of my many stocked Expedia Best Price Guarantee vouchers.
Also, if you want to get crazy…you can also get 6% back on the $151 for a total of $9.06 off. That adds up quick. You'd get 3% off if you booked it using a credit card that got 3X on travel. Then you'd get another 3% if you booked the trip through a cashback portal like TopCashBack. Cashback portals are typically for US residents so if you're trying to book this from another country, you just need to VPN into somewhere in the US.
The Hotel Room
The room was pretty nice. It was 2-twin beds pushed together and it had two balconies. I spent a lot of time sleeping and hanging out in the vicinity of the hotel for my stay. The next 5-nights were in an airbnb and that's when I got my act together to actually start seeing Malta.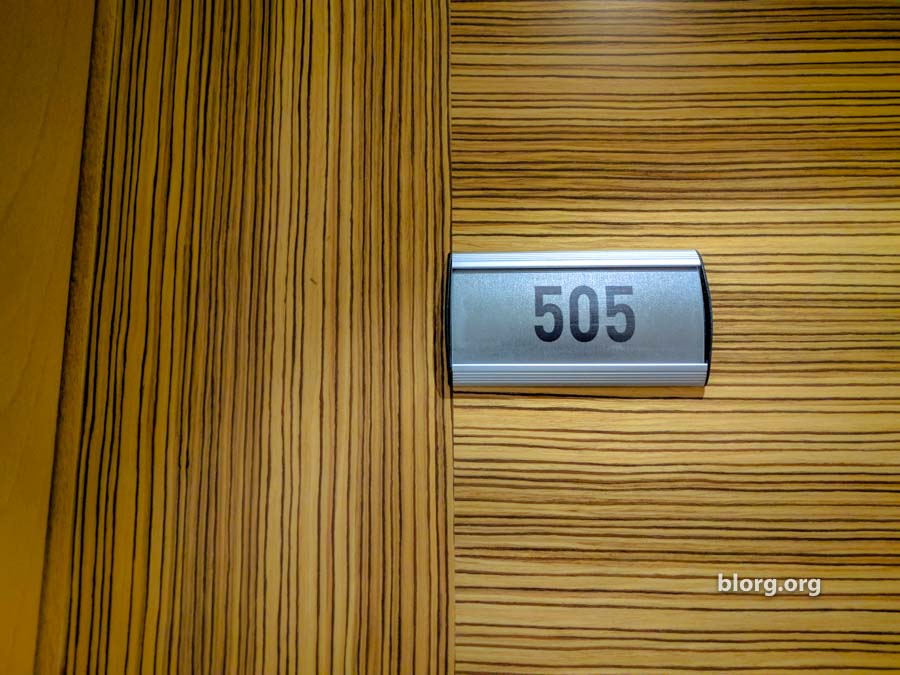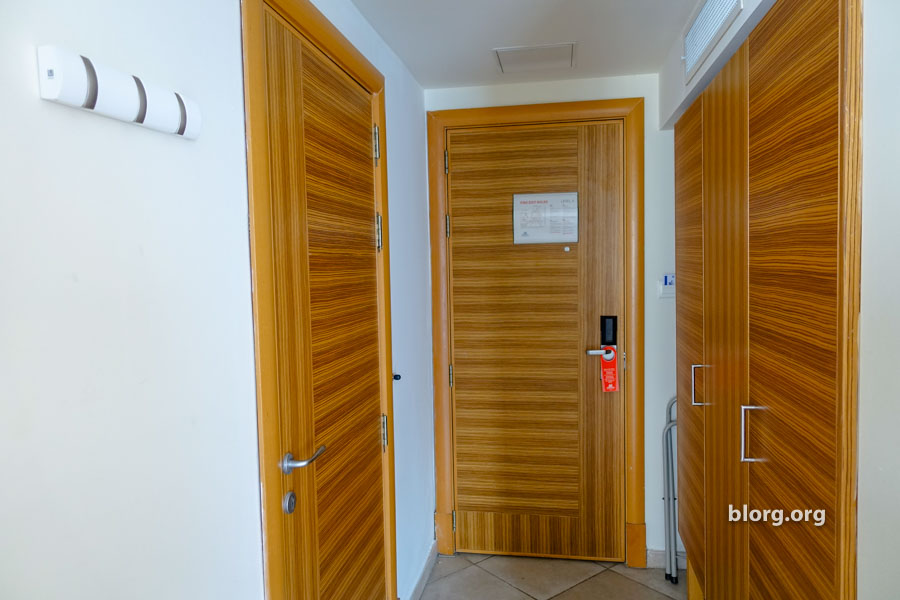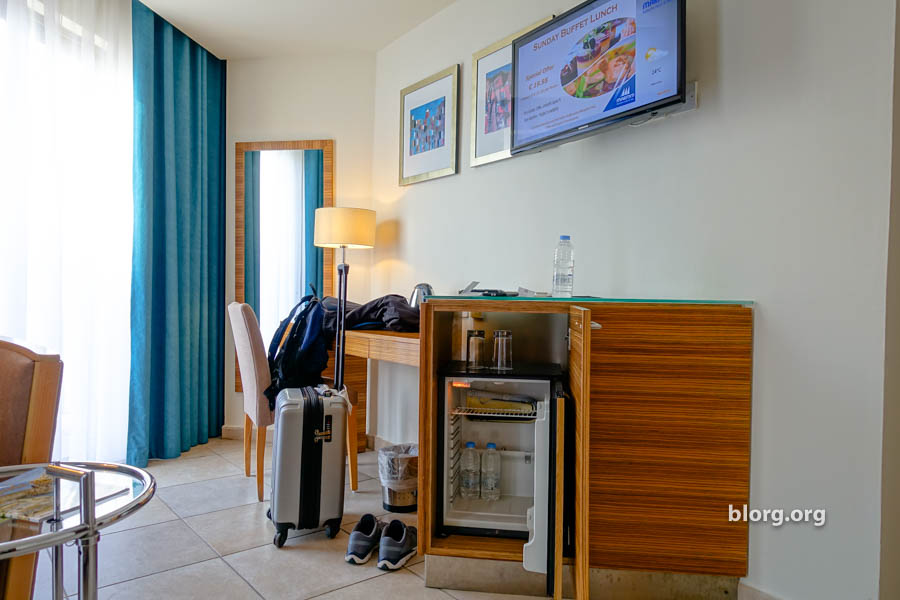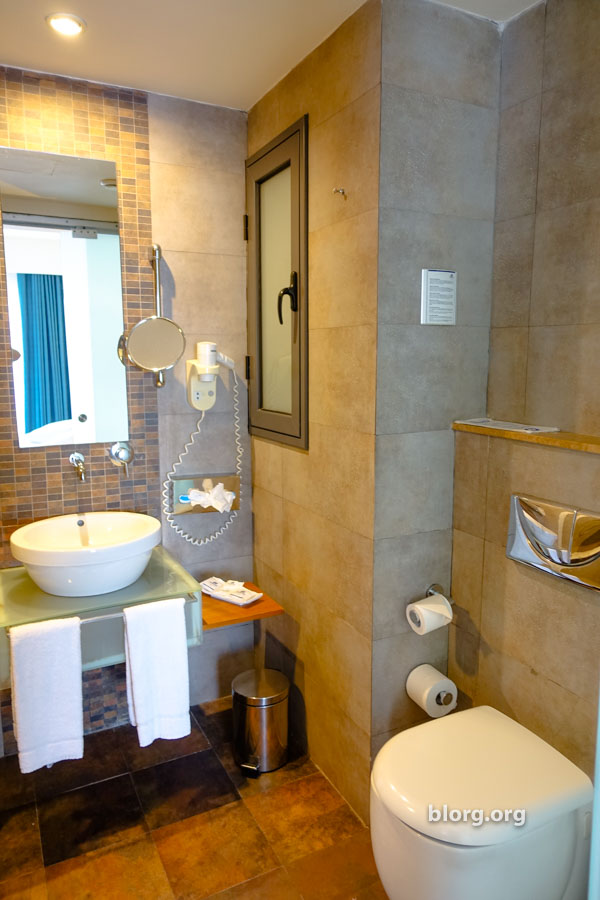 The Location
It's located in the heart of the town along one of the main roads. I walked to the beach which was about 20 minutes downhill and about 1-hour back uphill. Of course, I decided to take the bus back rather than testing my hiking skills. Nobody was really walking along those steep thin roads. It's not exactly the difficulty that was going to stop me, it was the danger.
After going to the beach, I decided I was definitely more comfortable at the pool.
The Pools
There were two pools on the ground level and one on the rooftop. I skipped the ground level pools and went straight to the roof. The views were great and I spent the day listening to an audiobook. I highly recommend traveling slow and enjoying life.