A visit to the Ghibli Museum in Japan will leave you inspired and in wistful wonderment!
Visiting the Ghibli Museum in Tokyo
The building is designed just like the artwork of Miyazaki with a hint of steampunk! No photos are allowed inside unfortunately but they do allow photos of the exterior.
Getting Tickets To The Ghibli Museum
Getting tickets to this museum is hard! Especially if you don't live in Japan. Tickets go on sale online each month (for the next month) and almost sell out immediately. Tickets are only 1000JPY but that's if you get to buy it in advance. Resellers on tours bring the markup to 6x cost.  There's no real tour for the museum since your encouraged to wander around.
When I wanted to buy tickets online, they were sold out. Luckily I had a friend in Japan who was able to help me out and buy the tickets at a Lawsons convenience store. That's plan B if tickets sell out online. Plan C is buy it from a tour reseller.
Getting to the Ghibli Museum
It'll take you about an hour to get there from central Tokyo.  It's about 40 minutes West by train then another 20 minute walk south of the station.
Along the path you'll see a lot of Ghibli gift shops. The town is pretty small and mostly caters to tourists on the road between the station and the museum.  Keep walking and stay focused.
Once you get to the Museum, you'll have to wait for your time slot to be called then you can start lining up to get in.
A Museum of Wonder and Inspiration
They really designed the museum well. As you walk around you can really see all the effort Miyazaki put into his work. The most inspirational thing I saw was a large jar filled with used pencils. The pencils were used to the point that you couldn't hold them in your hand anymore.  There were lots of images of real food and the animated rough draft images they used before finalizing the Miyazaki style. The machines and techniques they used for animating 2D images into a 3D space. A definite must visit for any Miyazaki fan!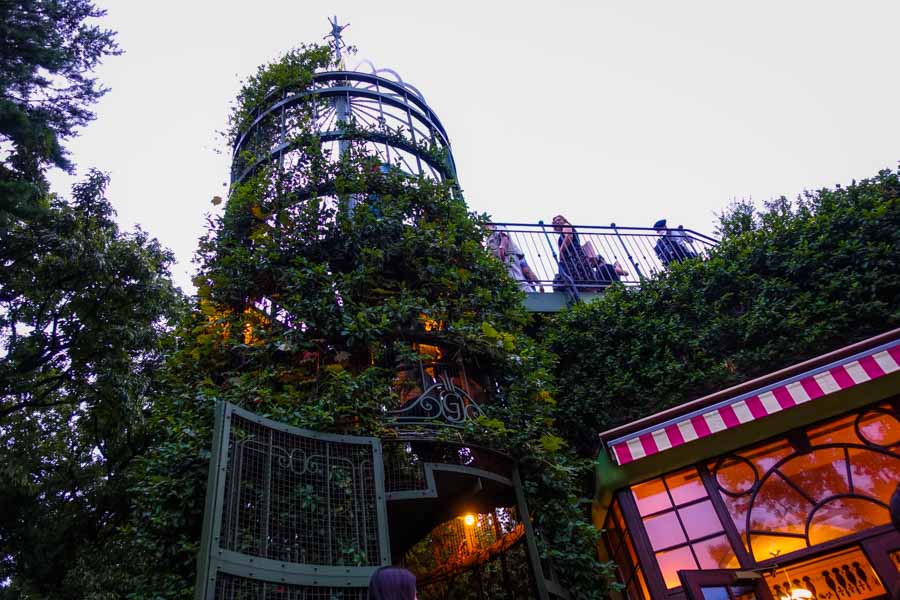 There is a short 15-minute film that you can watch in the viewing room on the lower levels.  There are also lockers there if you happen to be carrying too much stuff or have luggage.
FYI: My favorite Ghibli films are Howl's Moving Castle and Spirited Away. Check those out!