Review of Dublin Airport's DAA Executive Lounge. An airport lounge accessible by premium passengers and freeloaders like me that have the Priority Pass.
Dublin Priority Pass Lounge: DAA Executive Lounge
Before Traveling to executive lounge it can be stressful and I do get a lot of anxiety at the airport. It's partially my fault because I don't like showing up early unless there's a Priority Pass lounge. Luckily, after surviving through the chaos of Dublin Airport, I was able to enter the DAA Executive Lounge with my Priority Pass and wait for my flight to Malta.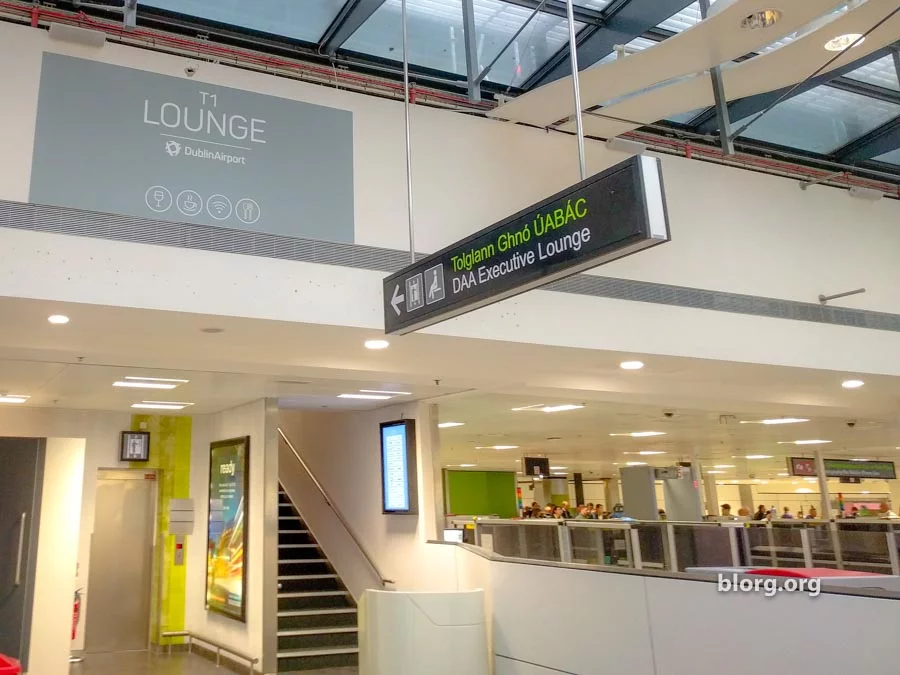 After clearing security at Dublin airport, you should see a small sign that says DAA Executive lounge. Find the sign, go up the stairs and check-in to a comfortable seat.
The lounge wasn't too crowded and had the typical Priority Pass amenities: plenty of seats, wi-fi, full bar and cold food. It was breakfast time and typically warm food isn't available in Priority Pass lounges.