Dublin Airport (DUB) is absolute chaos.  From arriving to departing, it's an airport I'll definitely avoid in the future when possible.
Dublin Airport Review: A Tale of Tolerance
Arriving at DUB Airport:
Dublin airport review | As you approach the immigration queue, there will be 2 lines: The line on your left will be for Non-EU residents and on the right for EU residents.  There were 10 windows open for EU residents and automated kiosks.  There were 3 windows for Non-EU residents open. This obviously caused an incredibly long line for Non-EU residents.
Travel Tip: As soon as you exit the plane walk run to the immigration queue as fast as you can. A 2-minute spring can save you an hour if you're on a big flight.
I was lucky I got off the plane fast and got ahead of the crowd. I only had to wait 30 minutes.  It was probably a 2-hour wait for anyone who got there last.
Immigration Interrogation:
When I got to the immigration counter, I got grilled with questions. From what I can remember:
How long are you in Ireland? / "1 week"
Why are you in Ireland? / "Uhh…Tourism" I was caught off guard because it seemed like an odd question at the time. It almost seemed like a metaphysical question. My mind immediately wanted to respond with "Why are any of us anywhere, man."  That probably wouldn't have been the answer he was looking for
Where are you staying? / "Radisson in downtown for a few nights"
Where are you staying after that? / "Jacobs Inn Hostel"
What are you going to see in Dublin? / "Uhhh…Guiness factory and Jameson whiskey." I only said this cause that's all I could think of. My friend went recently and that's what he saw so I gave that answer. This is blorg.org, man.  We go where the wind takes us and find out what to do when we get there.
After being grilled, he searched for an empty page on my passport (it takes a while cause it's THICK with added pages), stamped it and I made my way towards Dublin
Departing Dublin Airport:
As you enter the departures check-in floor you have physically walked in to absolute chaos.  It's so crowded, people are running around and people are standing around.  You have to move and snake your way through the crowds.  There were no automated check-in kiosks so I had to check in at the counter. It took me 40 minutes to check-in for my Lufthansa flight. Lots of people and lots of issues.  I'm not sure if there was mobile check-in. I tried online but was getting an error. I did book this flight less than 24 hours prior to departure so that could have played a big factor.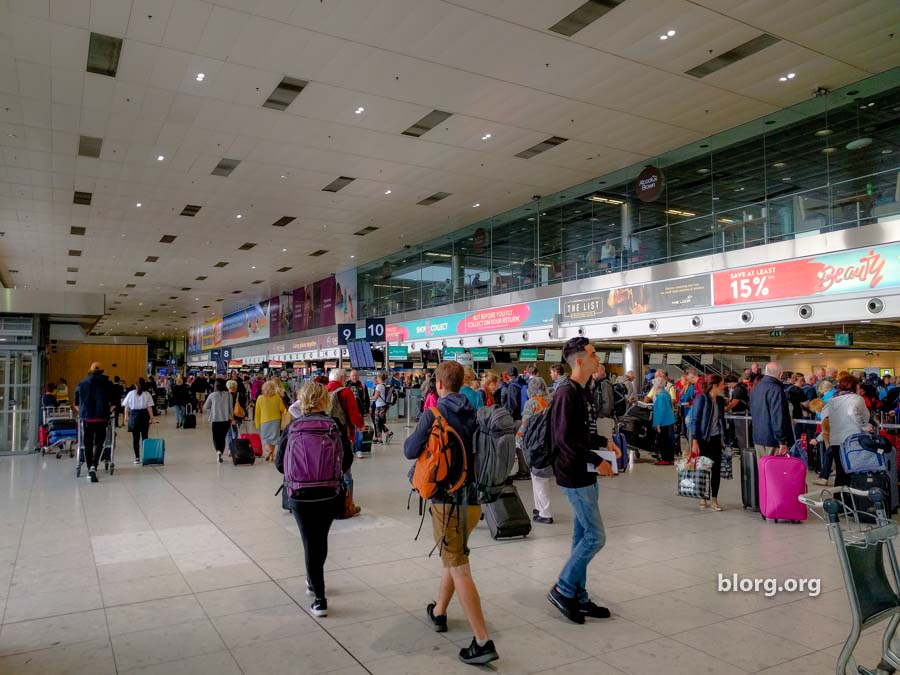 Dublin airports security line is not a line!  There are about 8 gates you can enter through, but they all lead you to the right into one large blob of a line.  That means, the closer to the right you enter, the better chance you have of moving forward.  Like an idiot, I entered through the far-left line because it had the fewest people.  It moved the least because people were constantly coming in through the closer lines. Once you're in this massive blob, people just all move forward while trying to cut you off. It was very frustrating.
Dublin Airport Impressions
My opinion on the airport is very critical considering that this is a 1st world country. You have the money and resources to make this a better experience for everybody but choose not to.  Also considering that Ireland gives huge tax breaks to big tech companies (ex: Google) and a lot of digital work for films, the country could be much better.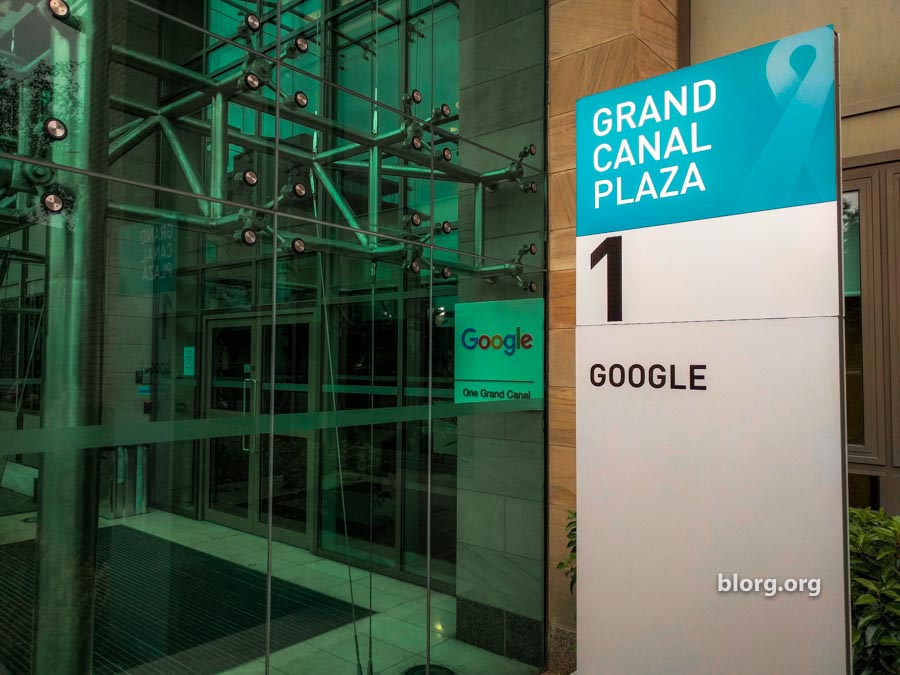 Reflecting on this since LAX is my home base, it's crazy that there's another city with the resources but has an airport that's just as bad.
Why Don't People In Dublin Cover Their Mouths When They Cough!?
I was so angry. People in Dublin don't cover their mouth when they cough. They just let those germs fly all over the place.  I really wanted a face mask but couldn't find one.  That was probably not an option in Ireland since I saw no one with a face mask.
I got coughed on all over the place. In lines, in buses, on the plane, as I was walking down the street. After 3 days I got sick and left Dublin on my 4th day to go to Malta.  You can't be sick in a hostel because you keep everyone else in the room awake.
I won't be returning to Ireland for 4 Reasons:
The prices for hotels are insanely high
The airport sucks
The people don't cover their mouth when they cough
The food isn't very good