I've never heard of Blue Air before but they had a pretty good deal to Constanta, another place I didn't know about until days before I went there.
Blue Air Cluj to Constanta
I normally don't take a lot of domestic flights anywhere in the world. It was a treat for me to go through the airport and not have to go through customs and immigration. My other option to getting to Constanta was a 12-hour local train ride for about the same amount of money. This flight was about an hour. I wanted to go to Constanta because it was a beach town and only a 2.5 hour train ride to Bucharest.
The Price
For €66 I flew from Cluj, Romania to Constanta, Romania during the summer of 2018. The flight was originally €39 but I paid extra for Priority boarding and carry-on luggage. Don't pay for this! There is no priority boarding! Cluj is a small airport. There's not jet bridge so you're shuttled to the plane on a bus with everyone else. People with priority boarding get to board the bus first, but that doesn't mean they get to board the plane first. That's a completely different battle.
For carry-on luggage, they didn't check. Everyone had carry-on luggage but they didn't even check my ticket for that extra I paid for. Pretty much I paid extra to lock down overhead bin space. The Cluj to Constanta flight wasn't very full so there were no problems. This was during peak summer so I can only imagine that it's like that most of the time.
The Flight
Before the flight, I was on a tour to see Salina Turda and Alba Iulia. Luckily I was able to hang out at the very mediocre airport lounge.
The flight was only an hour and there was ample leg room. The seats around me were mostly empty which really allowed me to stretch out.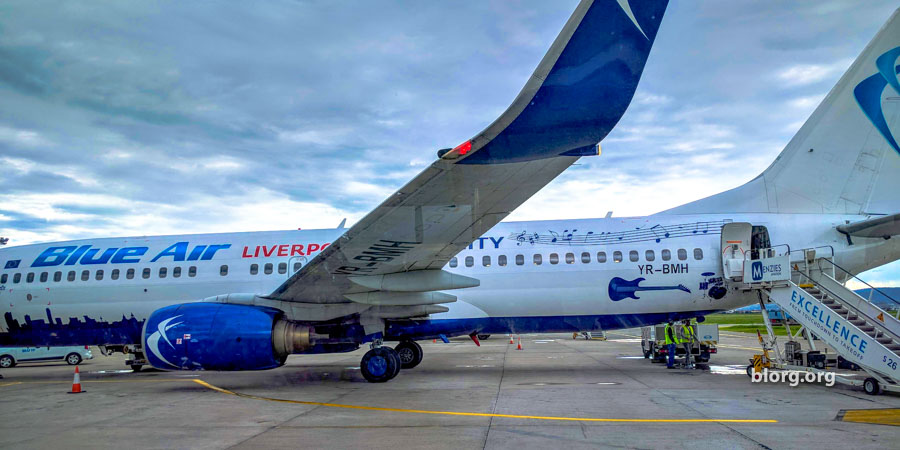 As I was reading the in-flight magazine, they advertised those sour cream donuts…